CHARLOTTE – Business as usual? No.
But does life go on? Yes.
After the latest round of protests in the streets of Charlotte on Thursday evening, those same streets were flooded Friday morning by employees scurrying to their offices. Protests may well persist through the weekend, but Friday night will still bring high school football, and Saturday will feature the usual array of festivals and family fun.
Then, come Sunday at 1 p.m., the largest gathering of the weekend will be at Bank of America Stadium, when the Carolina Panthers welcome the Minnesota Vikings for their Week 3 matchup.
"This game absolutely should be played Sunday. I look at football as a way of bringing people together," linebacker Thomas Davis said. "This is a tough time in our community and our city, and we need something that's going to bring people together with all that's going on right now.
"If you look at how the South is and how the game of football is, it has a unique way of bringing people together. Just look at the makeup of our football team – so many races come together – and we have so many different fans that are brought together. If you take this game away, I think that's just going to continue to add to the stress and add to what's going on in a negative way."
Head coach Ron Rivera said it's been "a very serious week for our city" and applauded his team for how it's struck a balance between preparing for Sunday's game and responding to events leading up to the game.
"I think our players have handled it very well. There's been a lot of conversation they've had about it, and when it's been time to do football, they've been zeroed in on football," Rivera said. "This game means a lot in terms of getting back to what's normal more so than anything else. It's also about being able to say (to the city at large), 'Hey, we're here for you guys.'
"I really do believe in this city, believe in the people and communities of our city, and the elected officials. This is about our city wanting to heal and getting back to who we are."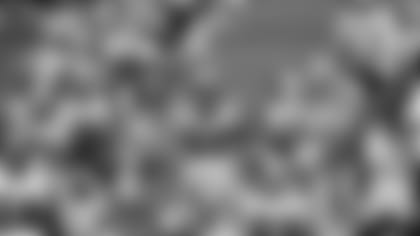 When the game kicks off, the Panthers will be fully focused on beating the Vikings in a showdown of two playoff teams from a year ago. Still, the scoreboard won't tell the whole story.
"Is the game itself as important as the issues at hand? No," tight end Greg Olsen said. "But is the game itself a big piece of healing and bringing people together and letting people put their differences aside and start that process of inclusion and being less divisive? I do (think so). It's more of the symbol of what the game is rather than the score, or wins and losses or touchdowns."
Olsen spoke earlier in the week about people having polar-opposite perspectives about the social issues at hand and the importance of finding ways to meet in the middle to effect change.
Is a football game going to solve society's ills? Of course not. But Sunday at least, people on different sides of the fence will be on the same side when their beloved Panthers take the field.
"Those people in the crowd are from all walks of life. For one day, one afternoon for a few hours,
they all come together around the Carolina Panthers," Olsen said. "Sport has a tremendous ability to bring people together. Sport has a tremendous ability to give people a break from the action, give people a little bit of reprieve.
"There's a lot more at play when the NFL takes the field on Sundays – bigger than the game."
---