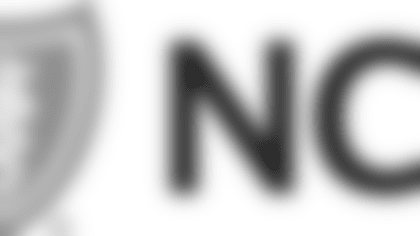 Panthers fans are invited to celebrate the start of 2013 season at Fan Fest, presented by Blue Cross and Blue Shield of North Carolina, on Saturday, Aug. 3 at Bank of America Stadium. Admission is free, and all fans will receive a 2013 team roster photo card with a schedule for the upcoming season.
The day starts at 7:30 a.m. with the Blue 5K to benefit Carolina Panthers Charities. The ticket office will open at 1 p.m., and single game tickets and PSLs will be available.
The Catwalk area by the North Gate will also open at 1 p.m. with interactive games, face painting, and visits by the TopCats and Sir Purr.
Stadium gates will open at 2 p.m. when a passing contest (ages 15 and under) and a kicking contest (ages 16 years and older) will begin on the field, followed by on-field entertainment by the TopCats, Sir Purr and Purrcussion.
Then the Panthers take the field at 3:30 p.m. for practice, giving fans an opportunity to watch the club as it continues preparations for the start of the regular season. The practice will include stretching and individual drills as well as seven-on-seven, special teams and team periods.
Food, non-alcoholic beverages, strollers and video cameras will be permitted inside the stadium for Fan Fest only. Transparent, plastic, vinyl or PVC bags smaller than 12" x 6" x 12" will be allowed after inspection. All other stadium policies remain in effect.
EVENT SCHEDULE

TIME
EVENT
7:30 a.m.
Blue 5k
1:00 p.m.
Catwalk/Ticket Office open
2:00 p.m.
Stadium Gates/Team Store open
2:50 p.m.
Premiere of 2012 highlight video - "Pounding to the Finish"
3:14 p.m.
Welcome
3:16 p.m.
TopCats performance
3:19 p.m.
Sir Purr performance
3:21 p.m.
PurrCussion performance
3:30 p.m.
Catwalk closes
3:40 p.m.
Practice begins
5:45 p.m.
Practice ends