Another year, another season opener on the road.
While it's only the third time the Panthers have opened the season on the West Coast, Carolina's Sept. 10 meeting with San Francisco marks the sixth time in Ron Rivera's seven years that the Panthers have started on the road. This season, they're back at the home of Super Bowl 50 where they'll encounter a remodeled 49ers team, that like Carolina, is looking to improve on a disappointing 2016 campaign. San Francisco welcomed a plethora of new pieces this offseason, creating a new identity that's unlike the team the Panthers walloped 46-27 at Bank of America Stadium last season.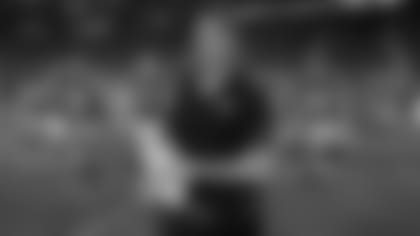 The 49ers made one of the biggest splashes this summer hiring Kyle Shanahan as their new head coach. The former Falcons offensive coordinator is an offensive wunderkind; Panthers' fans know it all too well. Last season under Shanahan, quarterback Matt Ryan and wide receiver Julio Jones totaled the most passing and receiving yards ever allowed by the Panthers and became the first teammates to have 500 yards passing and 300 yards receiving in a single game.
But when Shanahan moved to San Francisco, he swapped the Falcons' Pro Bowlers for quarterback Brian Hoyer and wide receiver Pierre Garçon. Garçon totaled a career-high 1,346 receiving yards under Shanahan in Washington in 2013 while Hoyer is a serviceable starter that excelled in Shanahan's scheme in Cleveland.
"I think (he's) probably exceeded my expectations of how I thought he could play," general manager John Lynch said during preseason. "(He's) been very, very good."
For what it's worth, Hoyer seemed to have picked up where he left off this preseason. Against the Vikings in the third game of the preseason, he was perfect on a 72-yard opening drive that was capped off with a 46-yard touchdown pass to Marquise Goodwin. He connected with Garçon six times that night and finished with an impressive 143.3 passer rating. It's early, but Hoyer appears comfortable in the system, as he did when paired with Shanahan in Cleveland during the 2014 season.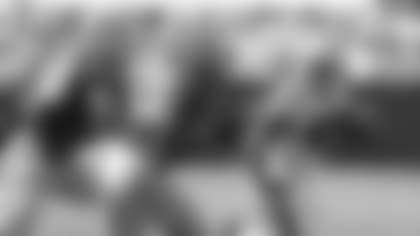 The 49ers can only improve defensively after finishing dead last in yards, points and rushing yards allowed last season. That makes expectations a bit more manageable for newly hired defensive coordinator Robert Saleh.
Saleh arrives in San Francisco by way of Jacksonville, where he spent the last two seasons as the Jaguars' linebackers coach. Saleh is a compelling hire, with an even more compelling system. In the preseason, he said he didn't want to overcomplicate things, and players have since confirmed there's fewer than 12 calls in the playbook.
"Sometimes, I feel like as coaches we get caught up in trying to trick the opponent when in reality we're tricking ourselves," Saleh told NBC Sports Bay Area. "It also gives a player the ability to hold themselves accountable, because they fully understand what they're responsible for. When a player completely understands what he's responsible for, they can play a lot more free. They can play a lot faster, because once they clear their greatest issue, now they can just go play football."
The revamped defense is littered with potential, including six defensive first-round picks from 2013 or later: defensive linemen Arik Armstead, DeForest Buckner, Solomon Thomas, linebacker Reuben Foster in the front seven and defensive backs Eric Reid and Jimmie Ward. Linebacker and four-time All Pro Navarro Bowman remains a key figure in the 49ers' new 4-3 scheme. 
The stock of defensive talent is a blessing disguised in the team's recent downward spiral. Back-to-back losing seasons have allowed San Francisco to redevelop a once stout defense. Entering the regular season, the 49ers could be primed to break from their slump into a defense that's set up to be a top-10 unit in years to come - an enticing opponent for quarterback Cam Newton and the Panthers' offense to kick off the 2017 campaign.
---
View the top photos from Carolina's win at home by team photographer Melissa Melvin-Rodriguez.