CHARLOTTE – Entering the final cutdown, general manager Dave Gettleman knew a deep roster was going to make for a strenuous day of deliberating.
"Friday was a long day," Gettleman said. "We met for almost six hours about this. There was a lot of discussion. It was very difficult to get down to the 53."
The most difficult call was determining running back Jordan Todman's fate. The speedy veteran did all that was asked of him to earn a spot but was ultimately released.
"I told Jordan that he was one of the guys that kept us meeting as long as we did," Gettleman said.
Added head coach Ron Rivera: "He was probably the last one we talked about it. It was very tough."
But when the discussion concluded and the 53 was set, Gettleman was pleased with what he saw – quality depth across the board entering the new season.
"It's a versatile roster, and I think adjustments can be made if injuries occur," Gettleman said. "We've got quality depth everywhere and we feel very good about that.
"But we are always going to continue to work on getting better. Nothing is ever final. We are going to work at it."
Below are Gettleman's extended thoughts on several position groups.
STRENGTH IN THE SECONDARY: Gettleman is thrilled with the makeup of the defensive backfield.
"We feel like this is the best secondary we've had since I've been here," he said.
Veteran free agent acquisitions Charles Tillman and Kurt Coleman brought savviness and playmaking ability almost instantly upon arrival. And cornerbacks Josh Norman and Bene Benwikere look poised to build on an impressive 2014 campaign.
Teddy Williams, signed as a free agent after spending time on offense and defense with five different teams since 2010, impressed as a full-time cornerback and earned his way onto the roster.
"Teddy has the skill set to be a corner," Gettleman said. "Ron and I spent some time talking to him, and he's made rapid strides. Until he came here, teams he was with wondered if he was a wide receiver or corner, and he got bounced back and forth. We just told him, 'You are a corner. Let's go.' He's made a lot of improvement."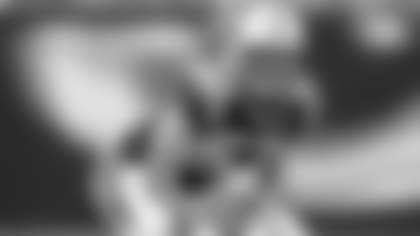 LINEBACKER ANSWERS CHALLENGE: Arguably the deepest position group on the team was made even deeper when the Panthers drafted Shaq Thompson in round one and David Mayo in round five after adding Jason Trusnik in free agency.
But the veteran Trusnik was the odd man out after Ben Jacobs, a former undrafted free agent, staked his claim on a roster spot in camp with improved play on defense and continued strong work on special teams.
"We drafted two linebackers, and Ben did not blink," Gettleman said. "I've spoken to him about how proud I was with what he accomplished. No nonsense, let's strap it on and go. He earned the right and we talk about that. There is no entitlement around here. Everybody has to earn their spot. Ben did a great job.
"And Mayo is coming. He's going to be on special teams and he's learning all the time. He's a tackling machine and he's getting better. He can contribute right away."
STABILITY ON D-LINE: The four defensive ends were clear-cut decisions. Charles Johnson, Kony Ealy, Mario Addison and Wes Horton bring different strengths to the table, and Gettleman feels Ealy, the starter opposite Johnson, is rising quickly.
"He's starting to tap that high ceiling that he's got," Gettleman said.
Star Lotulelei, Kawann Short, Dwan Edwards and Colin Cole have been together as an interior foursome going on three seasons now, but Kyle Love, who was signed late last year, proved his worth.
"What impresses me is Kyle didn't sit there and count reps – he just controlled what he could control," Gettleman said. "Kyle is talented, and he was too good to pass up last year. He gave us some good snaps and he just came in determined. I've watched him for a while, and he's very deserving. I'm excited for him."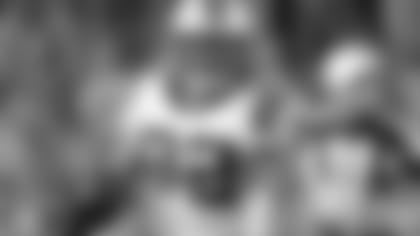 TOUGH CALL ON RUNNING BACKS: Gettleman offered more insight on Todman, undrafted rookie Brandon Wegher and the "very difficult" decision the Panthers had to make. Wegher's youth, along with his three-down capability, made the difference. Todman was quickly signed by the Pittsburgh Steelers.
"You have to think long term as well as short term," Gettleman said. "That's really what it was. We feel that Brandon has got a chance to be a really good back.
"Jordan is a great kid, and it makes it hard. That's just how it worked out. We looked at it every which way. At the end of the day, Ron and I have to make a decision."
WIDEOUTS WORK IN PROGRESS: After Kelvin Benjamin went down with a season-ending injury, Carolina has been forced to adjust. Kevin Norwood, who was acquired recently in a trade with the Seahawks, made the team despite not having much time to acclimate.
Second-round draft choice Devin Funchess overcame a nagging hamstring injury to see action in the preseason finale, and second-year wideout Philly Brown had to work through a bout with drops during the preseason. Both will be major factors in the success of the passing game.
"Devin was able to get back for that last game and play well," Gettleman said. "We are excited about Norwood and what he brings. Our wide receiver group will be a work in progress a little bit, because we've got two young guys. Really and truly, Philly is still young. But we have the two veteran guys we know we can count on in J-Co (Jerricho Cotchery) and Ted (Ginn, Jr.)."
PLEASED WITH THE PROTECTION: The offensive line came together in the way Gettleman hoped. Newcomer Michael Oher settled in at left tackle, and the returning starters from last season continued to show signs of progress in camp and the preseason.
"The O-line played well," Gettleman said. "We really protected."
Gettleman likes what he has in reserve as well. Chris Scott, Amini Silatolu and Nate Chandler have 52 combined starts for Carolina, and Gettleman doesn't take that lightly. In a league where teams are always trying to shrink the gap between the first-team O-line and the backups, Gettleman feels the group is prepared to overcome changes forced by injury.
"I was with a team one time where the offensive line coach convinced the head coach we could go into the season with three backup linemen that had never played a snap in the NFL," Gettleman recalled. "We had injuries and we got killed. Got hammered. I think it's important that a couple of your backups have game experience. Nate, Chris and Amini have all started and helped us win games."
A player-by-player look at the 2015 Carolina Panthers active roster.