CHARLOTTE – A story about stretching in the days leading up the 2017 regular season opener? You better believe it, and you can thank quarterback Cam Newton for the material.
"(They) do an unbelievable job preparing their bodies," Newton said at his press conference Tuesday. "I mean like 30 minutes before practice stretch, muscle activation, hot tub-cold tub-hot tub-cold tub, contrast, stretching, more stretching. It's just ridiculous to see Christian on one side of the field and see Greg on the other side of the field.
"I really think they are battling sometimes to see who can get looser than the other person. That's just them."
Olsen has long stood out as a committed stretcher. He goes above and beyond with a consistent routine before practices and games.
But when McCaffrey arrived, Olsen suddenly had someone who could rival him.
"When Cam said that I got a really good laugh out of it. That was a great quote. I applaud that," Olsen said. "I'm impressed (with McCaffrey). I used to hold the crown for most warmups and I thought that just came with the territory."
McCaffrey admires Olsen's routine, which has helped the Pro Bowl tight end start 80 consecutive games. The rookie also seems to enjoy the competitive spirit that has developed.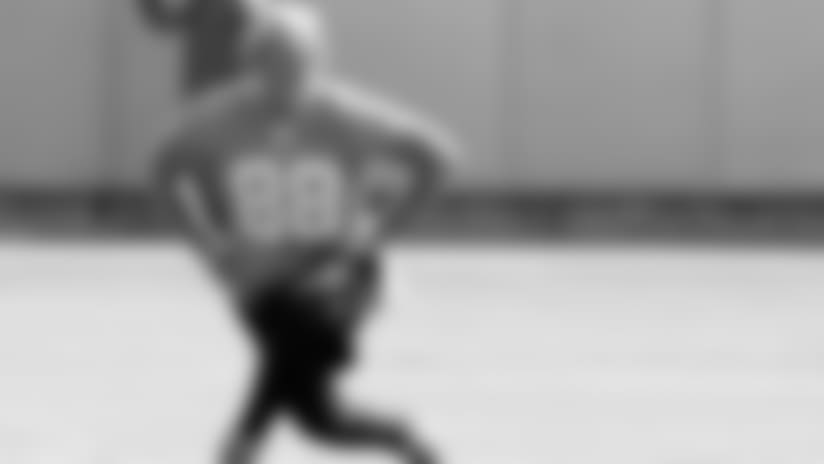 "I see Greg go out and then I have to rush and go get out. We put the pressure on each other to get looser," McCaffrey said. "It's good, it works! Look at a guy like that, he's still running well and getting faster. There is a reason for that."
It makes sense for an 11-year veteran to take stretching and warmups so seriously. Veterans are the ones engaged in a battle with Father Time to keep their bodies in peak condition. But a 21-year-old rookie? Those concerns are a ways off.
"It's not (normal) to see a person that young take care of their body and preparation so seriously like he has," Newton said of McCaffrey.
But hey, more power to him. As Olsen can attest, it's never too early to start stretching.
Said Olsen: "I mean, it works."
View photos from the Panthers' week of practice leading up to their game at San Francisco.