CHARLOTTE – As Greg Olsen walked to his locker with a plate of post-practice Thanksgiving Day food, he knew the questions were coming. 
"I'm still on track to play. Blah, blah, blah, blah, blah," he said. 
But a great thing about Olsen is he understands why certain questions have to be asked and why he needs to answer them. 
"I feel great," the tight end continued, "progressing good, practiced again in full and so far, so good." 
Ever since the days immediately following the Week 2 win against Buffalo when Olsen broke his right foot, he and the Panthers have remained confident he'd be able to come off injured reserve in time to play the Jets in Week 12. That's now just three days away, and as he said, "Nothing's really changed." 
But how much will he play Sunday? 
That's a legitimate question that could get different answers from different people. For example, the coaching staff may want to ease him back into action instead of just putting him out there for a full complement of snaps.
"We'll see," Olsen said with a smile. 
"In my mind I'm prepping myself like I'm going to play a normal workload." 
OK, but one more question: Have you started lobbying yet? 
"Not yet, it's a little early. I'll wait till Saturday," Olsen joked. "No, we'll see. The funny thing is, as much as you try to plan for those sort of things, the game kind of plays itself out. You get tired; you come out. You feel good; you stay in."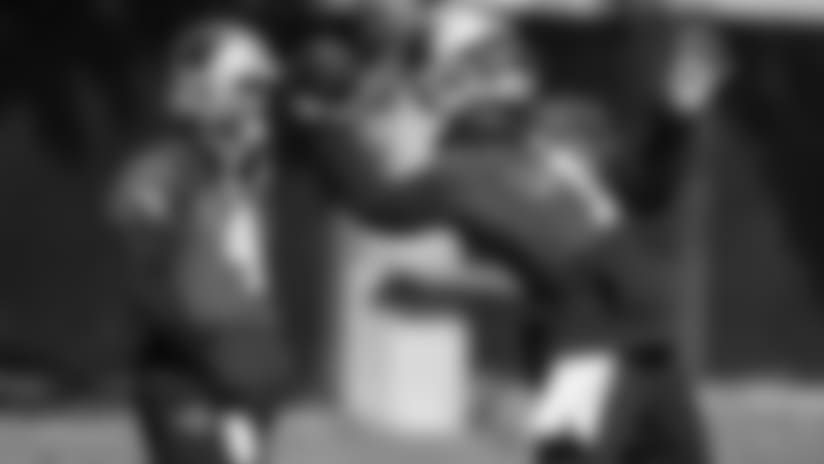 Other injury updates: Quarterback Cam Newton was again limited with a sore thumb in his throwing hand and again practiced with a fingerless glove. 
Center Tyler Larsen was also limited, an upgrade from when he sat out Wednesday. Larsen, who's dealing with a foot injury, is expected to play Sunday. Whether that'll be as a starter is still unclear.  
Fellow center Ryan Kalil was again limited in his quest to play for the first time since last month. That was against the Bears when he played only the first quarter. So if the Panthers are going to put him back out there, they want to make sure his sore neck and strength are good enough to keep him out there. 
"He had a good day at practice today, and he's done some good things the last few days," head coach Ron Rivera said. "Each day he gets stronger and stronger. So we just have to continue to do the right thing by him."
Defensively, the biggest question mark is cornerback Captain Munnerlyn. An illness has kept him away from practice both Wednesday and Thursday, never a good sign for a guy's game-day status. 
"There is," Rivera said when asked if there was concern about Munnerlyn's availability for Sunday. "So we'll see. Hopefully we'll get a feel tomorrow morning – if he makes it. We'll see how he is, and we'll go from there."
If Munnerlyn doesn't face the Jets, linebacker Shaq Thompson could see increased playing time in the slot. 
Jets' Journeyman: Few players in the NFL have had as interesting a path as Jets quarterback Josh McCown. 
After bouncing on and off four teams' rosters in his first six seasons, he landed in Carolina as Jake Delhomme's backup in 2008. McCown spent the next season on injured reserve, and in 2010, threw 10 touchdowns for the United Football League's Hartford Colonials. 
San Francisco then gave McCown a shot in 2011 but released him in final cuts. So he came back to Charlotte and coached at Marvin Ridge High School until the Bears offered him a chance to back up Caleb Hanie. He's since started games in Chicago, Tampa Bay, Cleveland and now New York. 
So while it hasn't been the most illustrious career, McCown has shown admirable stick-to-itiveness.
"He's been around for a long time for a reason," Panthers linebacker Luke Kuechly said. "Guys don't stick around for 10, 15 years just by being average – especially at that position." 
McCown has started every game for the 4-6 Jets. He's thrown 14 touchdowns and eight interceptions while completing 69 percent of his passes, the third-best completion rate in the league. The 38-year old has even scored three times on 26 rushing attempts. 
"They always talk about how good of a basketball player he was," Kuechly said of guys like fellow linebacker Thomas Davis, who used to play hoops with McCown.
"You see him even this year, he's scrambled, he's made first downs, he can still run, and obviously he can still sling it." 
View practice photos from the week leading up to the Panthers' game against the Jets.