CHARLOTTE – When the Panthers' offseason workout program recently came to a close, countless players made a beeline toward home.
Four players were already home in the truest sense of the word.
Wide receiver Brenton Bersin has suited up in some form for his hometown Panthers since 2012. Now he's joined by three other hopefuls who hail from Charlotte on the 90-man roster - tight end Braxton Deaver, wide receiver Avius Capers and running back Jalen Simmons.
"I walk out here every day, look up at the skyline and just say, 'Let's go,'" Deaver said near the conclusion of a minicamp that capped offseason workouts. "I'm sure they're just as excited as I am, being from Charlotte and being able to represent our city.
"It's part coincidence but part hard work. It's something you dream about, and all four of us are fortunate."
Back in 2007, when Thomas Davis, Ryan Kalil and Charles Johnson were the only current Panthers on Carolina's roster, the four Charlotte natives now on the roster were all student-athletes at area high schools. Three were getting their first taste of varsity football, while a fourth was wrapping up a standout prep career.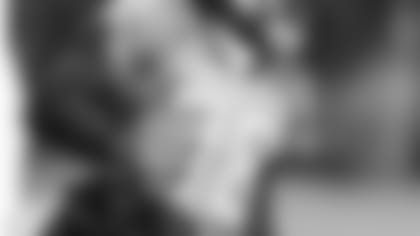 Simmons, then a freshman at West Charlotte High School, burst onto the scene by taking over as starting tailback at the start of the state playoffs that year. He opened with a 100-plus-yard performance in a victory over a Providence High School team that featured Deaver. Simmons followed with three more games over the century mark, a run halted by a loss in the state semifinals to powerhouse Independence, where Capers was a sophomore.
The next week, Independence's remarkable run of seven consecutive state titles came to an end. A few weeks before that, Bersin wrapped up his high school career by helping Charlotte Latin capture its third consecutive private school state title with 264 yards of total offense.
"I played against Deaver in high school," Capers said, "and I played against Scoot (Simmons) in high school and middle school and in little league – played him in the little league Super Bowl.
"Bersin, he's a lot older than me."
Early in the 2014 season, Bersin became the third player from a Mecklenburg County school to play in a regular season game for the Panthers. Wide receiver Kenny Moore, from Butler High School, became the first in 2009, and linebacker Omar Gaither (Myers Park High School) played for the Panthers in 2011.
Bersin grew up in the same Charlotte neighborhood as Panthers Owner/Founder Jerry Richardson and followed in Richardson's footsteps by playing wide receiver at Wofford.
Deaver and Simmons grew up in different parts of Charlotte but both less than 15 minutes from Bank of America Stadium – "depending on traffic," Simmons pointed out – and they nearly became teammates after high school. Both made verbal commitments to Duke, but Simmons ended up attending South Carolina State.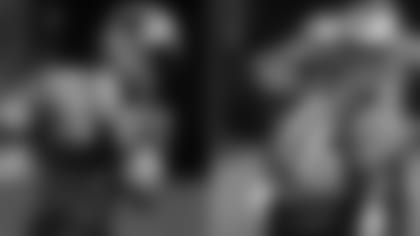 Capers actually found himself closer to Bank of America Stadium once in college. He played at Johnson C. Smith, which sits within sight of the stadium, and legend has it he rode his bike to a tryout just before training camp last year, after which the Panthers signed him.
Capers, Simmons and Deaver first caught Carolina's attention at local tryouts for local prospects that the team started a couple of years ago.
"I grew up down the street, watching the Panthers all the time," Capers said. "I was on the outside looking in, but now I'm on the inside looking out. It's real different."
Bersin and Deaver attended several Panthers games growing up, and Capers attended a couple and played in both of Carolina's preseason home games in 2015. But Simmons, who went to some training camp practices as a kid, has never been to a game at Bank of America Stadium.
"That's going to be fun right there, exciting," Simmons said, peering over at the stadium from the adjacent practice fields near the end of offseason workouts. "That's when it's really going to sink in that I'm playing for the home team.
"Right now I'm just still in grind mode, just trying to make the squad. But when I get in front of that crowd, it will really sink in."