CHARLOTTE – When the Panthers offense repeatedly turned to Fozzy Whittaker on their first-quarter touchdown drive, the running back delivered.
And after Whittaker left Bank of America Stadium a few minutes before midnight, Whittaker continued to deliver.
"As soon as I get home, I'm looking to send some more care packages right away," Whittaker said. "I'm just so thankful to everybody – people who may not even know anybody in Houston – who have it on their hearts to help and be a blessing to others."
Houston, the site of the Panthers' first Super Bowl appearance in 2004 and host of the most recent Super Bowl, has been in the headlines the last week after widespread flooding crippled the city in the wake of Hurricane Harvey.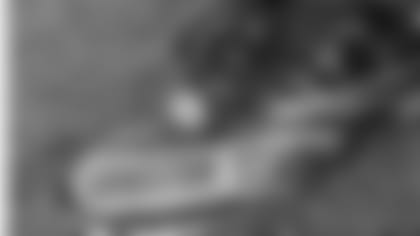 Whittaker, who hails from the suburb of Pearland, served as Carolina's game captain for Thursday's preseason finale along with cornerback Teddy Williams and wide receiver Russell Shepard. Williams lives in Houston during the offseason, and Shepard is from Houston.
"It was a very powerful thing that Coach Rivera did," Williams said of his head coach's decision to send the trio out for the coin toss. "I didn't know anything about it until he came up to me as I was warming up in the weight room before the game. It shows the character that Coach Rivera has and how much he cares about others in the world."
Williams said those dearest to him in the world – his wife and children – were fine in the wake of the disaster, having come to Charlotte a couple of days before the storm hit. He said his home was "hit pretty hard."
Shepard said his family also is safe and sound.
"My family is doing well," he said. "What's going on back home is a serious thing, so it's nice to be able to represent your city during hard times."
Whittaker said not all his friends were spared from difficulties. He's working to remedy that through his foundation - Fozzy's Future Heroes - having raised more than $20,000 through YouCaring.com. He's also collecting supplies for Sarah's House in Houston.
"I've been talking with a couple of people I went to school with that are in need, but as far as my family and other people I've talked to, they're doing better and seem to be safe," Whittaker said. "That's the main goal, to make sure everybody is safe, and working toward relief efforts and supporting them any way possible."