General manager Dave Gettleman's goal is to make sure the Panthers have their best 53 players on the roster when the 2013 season begins. To reach that goal, Gettleman is working to strengthen the 90-man roster in order to make the eventual 53-man roster as strong as possible.
The Panthers added five players via the NFL Draft last week that will help. Here's a look at them and how they fit into their position groups.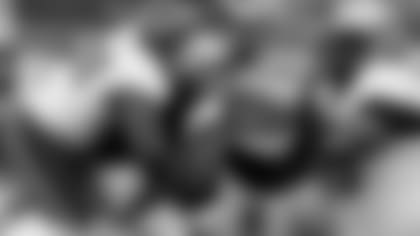 Less than five weeks ago, the Panthers had no sure-fire starters among their defensive tackle group. Now they have two of the top prospects in the 2013 draft as well as veteran Dwan Edwards, the team's most consistent tackle in 2012 who re-signed with the team in late March.
Lotulelei is arguably the best run-stopping tackle in the class, a steal at No. 14 overall. Short is arguably the best pass-rushing tackle in the class and could have easily been selected in the first round.
Gettleman described both space-eaters as every-down players, but the beauty is they don't have to play every down (and ideally you don't want defensive tackles playing every down). The rookies will be able to rotate with Edwards and at least one other tackle to stay fresh and ferocious, setting the stage for the Panthers' talented stable of linebackers to make plays.
Who that other tackle (or two) will be is hard to say. Upon selecting Lotulelei, Gettleman mentioned Sione Fua and recent veteran acquisition Colin Cole as part of a potential four-man rotation along with Edwards, while head coach Ron Rivera mentioned the contributions of Frank Kearse as well as Nate Chandler (who can also play defensive end). Regardless, the position has been upgraded in a major way.
A year ago, a rookie hailing from a Division II school secured a starting guard spot for the Panthers. Another one now has the chance to do the same thing, but it's less likely to happen right away.
In 2012, second-round choice Amini Silatolu stepped into the spot on the left side previously occupied by veteran Travelle Wharton. But Kugbila, a fourth-round pick, appears more likely to learn behind veteran Geoff Hangartner at right guard.
Hangartner has started 28 games since returning to the Panthers prior to the 2011 season but is also entering his ninth NFL season, meaning durability potentially could become more and more of a concern.
Kugbila needs some time to develop. Hangartner could be an excellent mentor, and with the other three guards currently on the roster (Zack Williams, Hayworth Hicks and Justin Wells) combining for just one game of NFL experience, Kugbila should be given the opportunity to steadily ascend to his potential.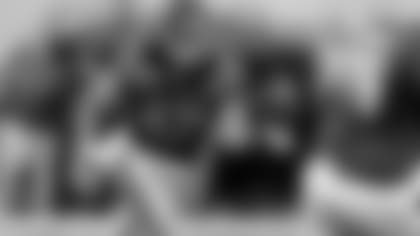 The Panthers have plenty of quality depth at linebacker, so why draft someone there?
Thank goodness that wasn't the line of logic last year, when the Panthers drafted Luke Kuechly ninth and he ended up leading the NFL in tackles.
With Kuechly flanked by Jon Beason and Thomas Davis, as well as the addition of veteran Chase Blackburn, the Panthers seem well-stocked on the surface. But Beason has essentially missed the last two seasons, Davis essentially missed 2010 and 2011, and Blackburn signed a short deal.
Enter Klein, a fifth-round selection capable of playing all three linebacker spots and sure to contribute on special teams from Day One. And if the injury bug hits the brutal position yet again, Klein has a Kuechly-like maturity that suggests he could step in sooner rather than later if need be. Let's just hope it's not sooner for the sake of the starters.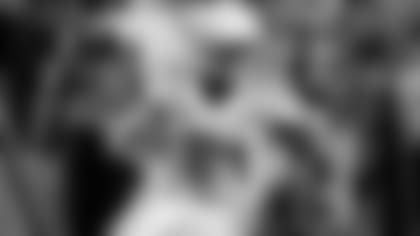 Speaking of loaded positions, the Panthers are as deep as anyone at running back, with DeAngelo Williams, Jonathan Stewart and Mike Tolbert all in the fold. The options in the return game appear plentiful as well.
Barner, however, was too good of a talent to still be on the board in the sixth round, and again the goal is to eventually field the best 53-man roster possible. Barner could initially be a dangerous third-down type of back, and he could be special on special teams.
Finding a jersey for him on Sundays might not be easy, but it's easy to see why the Panthers didn't pass on a player who rushed for more than 3,600 yards at Oregon even while spending three seasons as a reserve.