1. Start faster: For weeks, head coach Ron Rivera has talked about the importance of playing with a lead in the NFL. To make that happen, the offense needs to start putting up points early, as obvious as that sounds.
In the last three games, Carolina has been outscored 31-0 in the first quarter.
"We've got to get into that rhythm faster," Rivera said. "We've got to find ways to do that."
The Panthers are hoping that the offense we saw in the second half during last week's loss to the Saints is here to stay. After trailing 24-10 at the break, Carolina produced four touchdown drives to tie the game at 38. And quarterback Cam Newton looked like the reigning MVP again, spreading the ball around and making athletic plays that only he can.
"Because of that," Rivera said, "I'm real fired up about what our offense can become."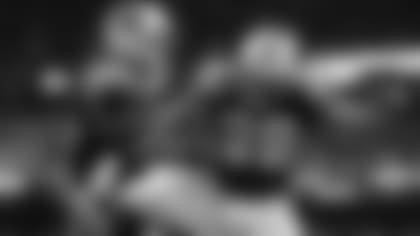 2. Get healthy: Injuries have had a big impact on the Panthers, starting with the secondary.
Second-round pick James Bradberry was beginning to establish himself as this team's top cover corner prior to suffering a turf toe injury against the Falcons in Week 4. He hasn't played since, and his absence has been difficult to overcome, especially when fellow starter Robert McClain was ruled out with a hamstring injury before last week's trip to New Orleans.
On the offensive side, Mike Remmers has done his best to take on the challenge of filling in for Michael Oher at left tackle. Oher has missed the last three games with a concussion, forcing Remmers to shift from right to left and Daryl Williams into action in his place. Getting Oher back in the lineup and Remmers back to his natural position should help the offense, particularly in pass protection.
3. Get Ealy going: Defensive end Kony Ealy seems to be a streaky player.
"He is. That's a fair assessment," defensive coordinator Sean McDermott said. "He does play streaky at times."
Last year, Ealy recorded five sacks, and they came in five consecutive games. The Panthers sure would like to see a similar streak start after the bye.
The third-year defensive end who appeared poised for a breakout year has yet to notch a sack in 2016, and Charles Johnson, the starter on the opposite side, has just half a sack through six games.
If Ealy gets going, that will elevate the entire defensive line, and take some pressure off Pro Bowl defensive tackle Kawann Short, who is getting extra attention from offenses after posting 11 sacks a year ago.
"I know (Kony) would like to have more production at this point, and I'd like to see him have more production," McDermott said, "but we've got to continue to work and grind."
4. Get one: The Panthers can't truly restart the season during the bye, but that's the mental approach. And one win could be all it takes to create the positive momentum the reigning NFC champions have been lacking.
Confidence is a critical ingredient to success, and it's hard to preserve it when you're mired in a four-game losing streak.
A win over the Cardinals would be a great way to recapture the swagger that's been missing.
View photos of the faces behind the helmets on game day.