It's no secret the Panthers are going to take a hard look at the wide receivers in the 2018 draft class. Here are some notes from the Scouting Combine on some of top prospects available at the position.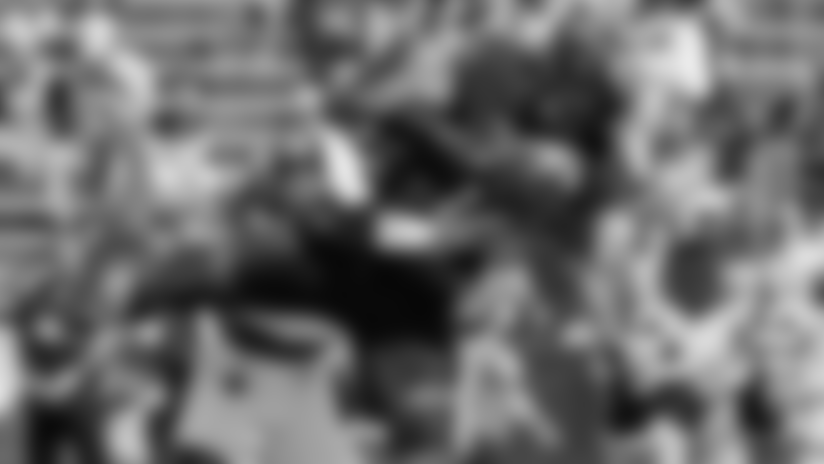 MIGHTY MOORE:D.J. Moore's combine performance got off to a fantastic start when he stepped up for his measurements.
The former Maryland wideout checked in at 6-foot, which surprised many who assumed he was an inch or two shorter.
"Nah, I knew how tall I was," Moore said Friday, which elicited quite a few laughs from the assembled media. "Having it listed at 5-10 raised some flags, but that's not how tall I really was."
The misperception about his height wasn't all that significant anyways. Evaluators and analysts have always loved Moore's ability to torment defenses with his explosive run-after-catch ability. And the 6-foot benchmark could help push him into first round consideration.
Despite teaming with four (!) different quarterbacks in 2017, Moore was the Big Ten's receiver of the year with 80 catches for 1,033 yards and eight touchdowns.
"Once the ball gets in my hands I just become a different person," Moore said. "I'm a playmaker. Find the seams in the defense and just go make a play."
His relentless style has drawn some comparisons to former Panthers wide receiver Steve Smith, and that's a quite compliment.
"That's a great comparison. Being compared to him – that's something that's going to stay with me," Moore said. "He brought passion to the game, physicality and he had the speed to do whatever. Having that comparison will make me go 10 times harder."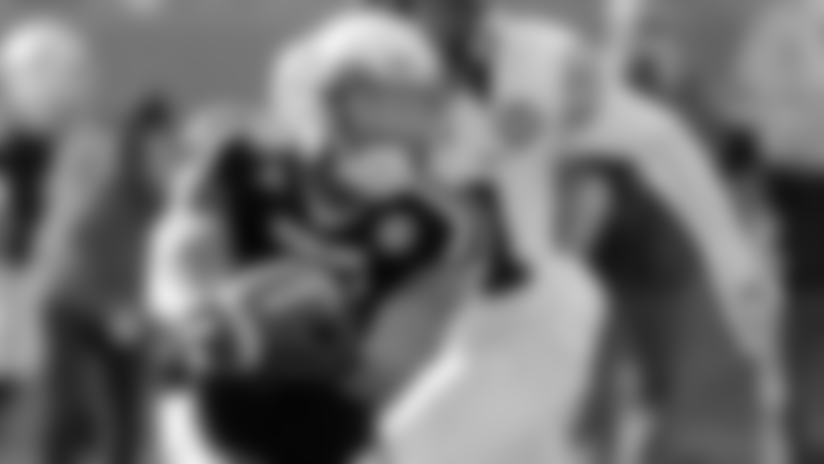 KIRK WOULD WELCOME RETURN TO CHARLOTTE: Christian Kirk's favorite game from his college career at Texas A&M? Interestingly enough, it was the 55-52 loss the Aggies suffered against Wake Forest in the Belk Bowl at Bank of America Stadium.
"It was my last one to take the field one last time in that uniform," Kirk explained. "That university and the program did so much for me as a person. It set me up big-time for the future."
That game certainly showed everyone what Kirk is capable of. He had 13 catches for 189 and three touchdowns in that high-scoring thriller.
People close to him couldn't help but foresee Kirk scoring more touchdowns on that field for the Panthers.
"Yeah, a bunch of my friends told me after the game they could see me scoring more touchdowns there and whatnot," Kirk said. "It's an awesome stadium. I loved the city."
There's a lot to love about Kirk's game, but the knock on him is the reputation that he's just a slot receiver. He knows people are questioning if he's versatile enough to thrive on the outside.
"I just smile, because I know I can do it," said Kirk, who was a slot receiver throughout his college career. "That has definitely been one of the questions in my formal interviews. I know 100 percent that I can do it. I have the confidence that I can go outside and win one-on-one."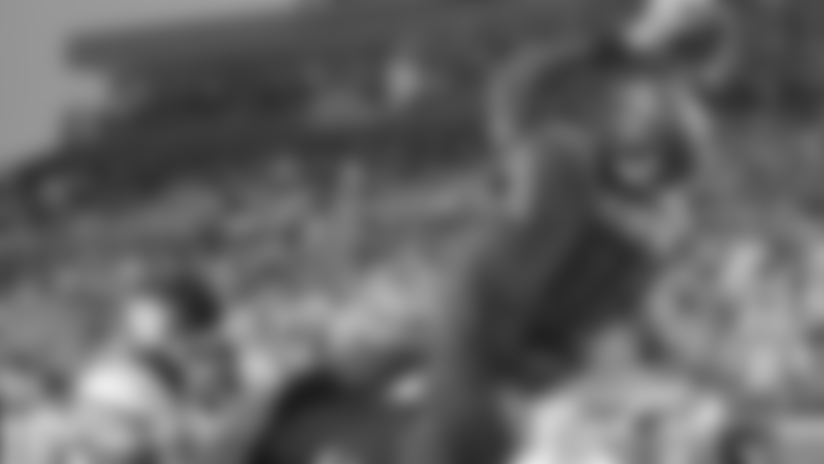 SIZING UP SUTTON:Big-bodied receivers like Courtland Sutton of SMU attract a lot of attention with their ability to go up, over and through defensive backs.
"Me being a bigger receiver, my job is to make the DB uncomfortable," said Sutton, who posted 1,085 yards and 12 touchdown catches in 2017. "If I get him uncomfortable, then I'm in my element.
"There are a lot of benefits to being 6-4, 218 pounds. I try to make I'm sure I'm maximizing that and play to my size."
But that size typically raises some questions and concerns.
Can he separate? Does he have quickness off the line? Can he create after the catch?
"Being a bigger guy, a lot of people think all I can do is go over the top," Sutton said. "A lot of people are going to question what I can do. I don't mind it. I like being able to better myself and prove that I can do the things that people say I can't do.
"I'm not even close to my peak. Those are all things I need to work on to become a better overall receiver."
An interesting tidbit to note: Lance Zierlein of NFL.com chose former Panther Muhsin Muhammad as his pro comparison for Sutton.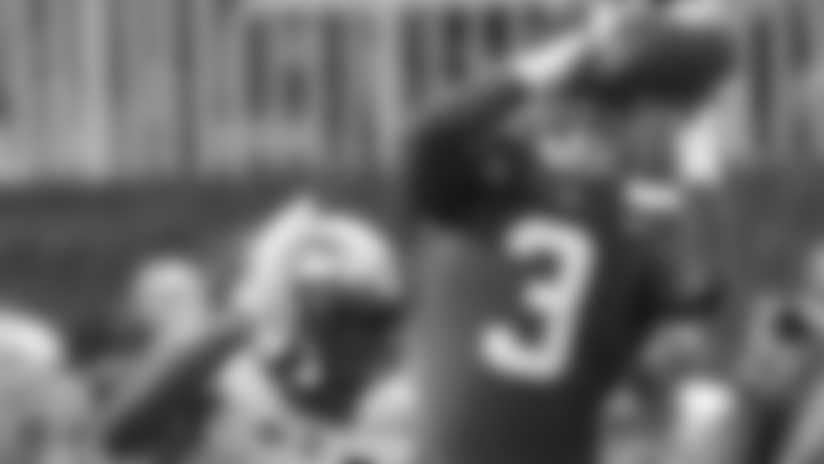 RIDLEY'S NO.1 RANKING: Calvin Ridley of Alabama is widely considered the top receiver in the 2018 class.
What does he believe sets him apart from the rest of the pack?
"My route running," Ridley said. "I'm pretty detailed in my route-running. I don't like when I run weird looking routes. I'm a perfectionist. The depth, the stick, the top of the route – I want to be in and out of my breaks."
Ridley, who totaled 2,781 receiving yards and 19 touchdowns in three seasons, will likely be off the board well before the Panthers are on the clock with the 24th overall pick.
His Alabama pedigree combined with his natural athleticism has people thinking he could flourish at the next level.
"Coach Saban works us hard and the outcome is to win," Ridley said. "I told one (NFL) coach that when I had one bad week of practice I had a bad game. When I had a great week of practice I had a great games. I really believe in that."
WHERE WASHINGTON WINS:NFL scouts want to see wide receivers come down with contested catches on a consistent basis, and those are opportunities that James Washington of Oklahoma State relishes.
"I feel like it all comes down to want-to," said Washington, whose monster senior year included 74 catches for 1,549 yards and 13 scores. "Most 50-50 balls are just whoever wants it more. I feel like I want it more than the DB every single time the ball is in the air.
"(Being strong at the catch point) is something I've worked on since I started playing football and it's really helped me out to this point."