When your older brother is in the NFL and he plays the same position, it's going to attract attention.
At the NFL Scouting Combine, linebacker Eric Kendricks answered 19 questions from the media, eight of which had something to do with his brother, Eagles linebacker Mychal Kendricks.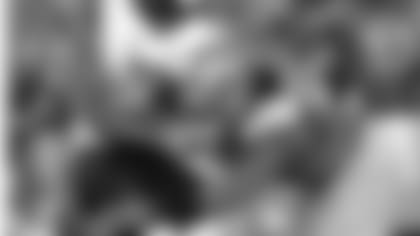 "I've already created my own legacy," Kendricks said. "But at the end of the day, I'll always be my brother's little brother. I'm going to keep getting questions (about Mychal) and I don't mind them at all. I think he's a great football player. I love to talk about him."
Unsurprisingly, Kendricks was then asked about the traits they share.
"We're the same blood," he said. "We bring a lot of the same characteristics to the game. We can do a lot of things that a lot of people can't do – flexibility, speed, collision at the point of attack. Those are things we both bring to the table."
They also share an unrelenting desire to compete. Eric thanks Mychal for that.
"We are 17 months apart, so we fought all the time," he explained. "We competed in everything, including getting to the remote for the television. I was born in that environment and I still to this day crave it. I crave competition and I find it in every aspect of life. Competition is in my blood."
Mychal starred at the University of California before the Eagles drafted him in the second round of the 2012 draft, but Eric opted to attend a rival school in the family's home state of California. He went to UCLA and flourished.
Kendricks leaves UCLA as the school's all-time leading tackler with 481 stops. He captured the Butkus Award – given to the nation's top linebacker – after recording 149 tackles, four sacks and three interceptions as a senior.
Kendricks, who is projected to be a first or second-round pick, has a lot to offer NFL teams. But his ability to diagnose plays and track down ball carriers is the characteristic he's most proud of.
"I think it's uncommon," Kendricks said of his tackling ability. "I can't explain how I do it. I just get to the ball."
Sometimes, that's the best way to describe great linebackers. They just always find a way to the ball.
"You can't measure certain things that people bring to the table like natural instinct and getting to the ball," Kendricks said. "That's what (Mychal) has. That's what I have."
Now, the little brother is ready to make a big impact in the NFL.
"I have my own goals that I covet," Kendricks said, "and I won't stop until I achieve them."