SPARTANBURG, S.C. – In the next-to-last game of the 2012 season, kicker Graham Gano boomed a 51-yard field goal – the longest for the Panthers in more than two years – to seal a victory over the Oakland Raiders.
In his first game as Panther, Gano missed an extra point in a midseason game against the Philadelphia Eagles.
Early last season, rookie punter Brad Nortman uncorked a 63-yarder against Seattle. A few weeks later, one of his punts at Chicago traveled 6 yards.
Welcome to the winding world of the NFL specialist.
"We've told all the punters and kickers that what we're looking for is consistency," head coach Ron Rivera said. "We're going to take the guy that we know, trust and feel most confident in."
Gano and Nortman, competing against Morgan Lineberry and Jordan Gay respectively in camp, have been pushed by the undrafted rookies but also have the trust of the coaching staff. They earned it last season and throughout the offseason.
"They're in pretty good footing but are going to continue to compete," Rivera said. "Anytime you feel comfortable, start to feel like you've got it, sometimes you tend to lose it."
Kickers, it seems, are always fighting against losing it, much like a golfer who suddenly loses his swing for no obvious reason.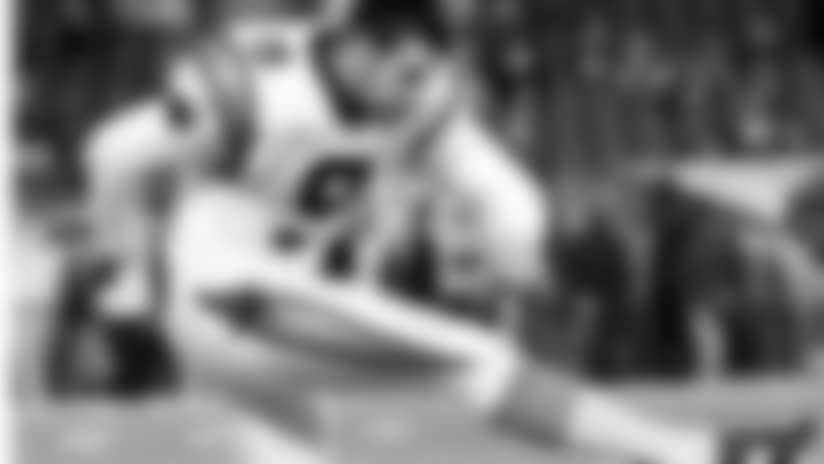 When the eternal search for consistency got the better of kicker Justin Medlock midway through last year, Gano seized the opportunity. He endured his share of inconsistency during his two-plus seasons as Washington's kicker, but in a tryout opposite Nate Kaeding – the second-most accurate kicker in NFL history – Gano nailed it.
"They were kick for kick, but the topper was that they got to pick a distance and a hash, and then the other guy had to emulate it," Rivera explained. "Nate did a 58-yarder. Nate made it. Graham made it. Then Graham went 63 yards and buried it. Nate hit the crossbar, just short.
"Graham has a lot of confidence in who he is as a kicker."
Confidence breeds consistency for kickers, and Gano has it. He loves to silence harassing fans by squeezing in kicks from odd angles along the sideline in warmups, and he's tough physically as well as mentally. As a rookie in 2009, he kicked in four games for the Redskins with a broken bone in his right foot – his kicking foot. In the 2011 season finale, he broke three vertebrae in his back making a tackle but continued to play.
That mentality helps him handle the pressure that comes with his position, as evidenced by the three overtime game-winners he hit in 2010.
"As far as pressure goes, pressure only comes when you're not prepared for something," Gano said. "So if I practice and prepare like I should, then when that time does come during a game or practice, it should be like any other kick."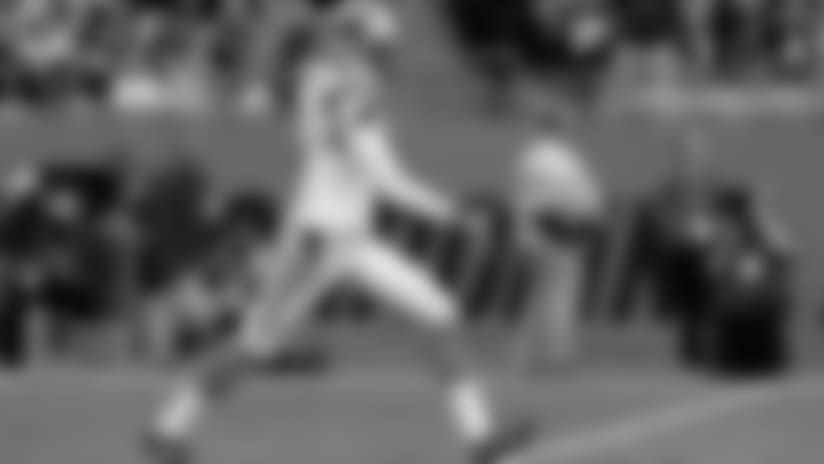 Nortman, the first punter the Panthers have ever drafted, made obvious strides toward handling pressure and finding consistency late in his rookie season. After punts of 6 and 14 yards around the halfway point of the season, he recorded at least one punt of more than 50 yards in six of the final eight games.
"Any rookie at any position goes through really good games but also games where they struggle," said Nortman, who admits he hit a rookie wall last season. "It's taking those games where you think you could have been better and understanding how you can improve on the next occasion."
The toughness Nortman showed during a pre-draft workout for Panthers coaches, when he excelled despite blustery conditions even by the standards of his native Wisconsin, helped him gut it out down the stretch last season. As the weather got colder, Nortman got hotter.
He clearly has the leg to put up big numbers all the time – he averaged 53.3 yards in the preseason opener – but he spent the offseason chasing that often-elusive consistency by focusing on something other than his leg.
"There are things you do mechanically that you can work on doing on a more consistent basis," Nortman said. "Mostly it comes down to the drop of the punt. You're hitting a moving target in the football, so you want to be able to limit the variability in the angle of the drop and its movement before it hits your foot. That's where most of the inconsistency comes from."
On their best days, the Panthers' kicking duties are in good hands with Nortman and Gano. Eliminating their worst days, that would be a feat.
"One kick at a time," Gano said. "As long as you do that, you don't really worry about anything."