CINCINNATI – Nearly 150 of linebacker Luke Kuechly's family and friends populated the upper reaches of the Family Zone near the top corner of Paul Brown Stadium, but even from that far away they managed to make their presence felt.
Kuechly, a Cincinnati native, led all players with 13 tackles in the Panthers' 37-37 tie at the Bengals. No surprise, really, since the reigning NFL Defensive Player of the Year leads the league in tackles.
"It felt like he made every tackle, but we've pretty much become used to that," tight end Greg Olsen said. "He's around the pile pretty much every play."
Kuechly said he drew inspiration from his cheering section, and he was also thankful to get a chance to spend about 30 minutes with his parents and grandparents after Sunday's hard-fought affair.
Kuechly's fans sported Panthers towels provided by the team, ones they waved whenever Kuechly made a play.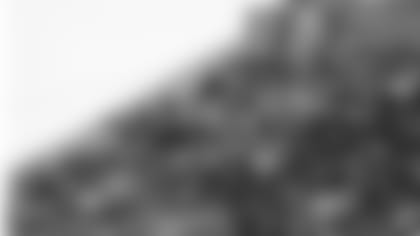 "I looked at them before the game and a couple of times during the game. It's great when you get that much support from your family," Kuechly said. "I tried to look for people, but I realized, 'They're too far away. I can't really see anyone.' I just saw a bunch of black and Panther blue, and that got me excited."
Kuechly got a little sentimental before the game, but once it kicked off, he was all business.
"It's one of those things where before the game, you look around, and everything is familiar – the stadium, the city, the roads you drive in on," Kuechly said. "But once you get into the game, there's so much going on that all you can really concentrate on is, 'What's my job? What adjustments do we need to make on the field?' "
The defense was kept on its toes by the Bengals' offense, which became the third AFC North team to score at least 37 points against the Panthers this season. The defense did shut out Cincinnati in the third quarter and forced two second-half takeaways to key a comeback, and one of the unit's two touchdown drives allowed in the second half only covered three yards after a long kickoff return.
But the defense gave up 513 yards in what turned into a five-quarter game, and the Bengals converted 10-of-16 third downs.
"There were some opportunities," Kuechly said. "We've got to get off the field on third down and force punts. We weren't able to do that enough today."
In overtime, though, Kuechly and Co. were able to do just enough to keep the Bengals out of the end zone on their opening drive, forcing a field goal. The Panthers responded to tie it, then they settled for a tie when the Bengals missed a field goal on the game's final play.
"I came home to Cincinnati and tied," Kuechly said. "That's not something you'll forget very quickly."