Hi Bryan! Maybe I'm just mistaken or is it because of this dominant defensive line, but isn't Luke Kuechly having a sophomore slump? – Alex in Florence, S.C.
From where I sit on game day, Kuechly isn't slumping at all, but there are a couple of things could leave that impression. You mentioned one of them - the play of the defensive line. The rapid development of that group has stolen headlines so far, as has – as mentioned below – the injury issues in the secondary. In some ways, that has left the linebackers stuck in the middle.
The other thing feeding that school of thought is the pass interference penalty against Kuechly in Week 2 at Buffalo, a flag that nullified what would have been a game-clinching interception. It was a tough call on what looked like an uncatchable pass, but it's the play that's drawn the most attention to Kuechly so far this season.
Kuechly, however, also had an interception in that game, representing half of his 2012 total. He's fourth in the NFL with 29 tackles, a 9.7 average per game that's on pace with the 10.3 average when he led the league as a rookie. And remember his truly dominant stretch of play in the preseason victory at Baltimore? It's simply not possible to make that many impact plays every time out, but Kuechly will enjoy similar days going forward. So will Panthers fans.
Was the amazing first performance of the new secondary luck or something we should come to expect of them? – Ryan in Bagram, Afghanistan
It certainly wasn't luck, and I suspect you'll see some similar showings going forward. Of course, that doesn't mean the Panthers are going to go unscored upon the rest of the way.
Injuries forced rookies and Melvin White into prominent roles in their NFL debuts last Sunday against the New York Giants, and they each responded with an interception in addition to teaming up to force another turnover on a fumble. Veteran Drayton Florence made a smooth transition back into the starting lineup after being released before the season opener, and Mike Mitchell made a seamless switch from strong safety to free safety.
The group got help from a dominant defensive line, which produced a consistent pass rush that often left Giants quarterback Eli Manning little time to throw. The secondary, at the same time, helped the front four get to Manning at times with solid coverage that didn't give him the option of getting rid of the ball.
It will be interesting to see the make-up of the secondary when the Panthers next take the field. If veteran Quintin Mikell returns from an ankle injury, will he take over at free safety and allow Mitchell to move back to strong? Will Josh Thomas' return from a concussion shake up the plan at cornerback? Whatever personnel decisions are made, the entire secondary now has a game it can look at as a model moving forward.
I often see offense and defense on "Coordinator Conversation." How about "Rock"? Special teams are important also. – Mark in Pensacola, Fla.
You're obviously referring to Richard "Rock" Rodgers, in his first full season as the Panthers' special teams coordinator. He, along with assistant special teams coach Bruce DeHaven, are among the more interesting coaches to talk to, and they have reason to sing the praises of their kickers thus far. As noted in the "Quick Kicks" section of a notebook earlier this week, punter Brad Nortman ranks second in the NFL with 49.4-yard gross average, and kicker Graham Gano is yet to miss.
Look for more on the kickers next week on Panthers.com. As for Rodgers, we'll try to catch up with "Rock" at some point.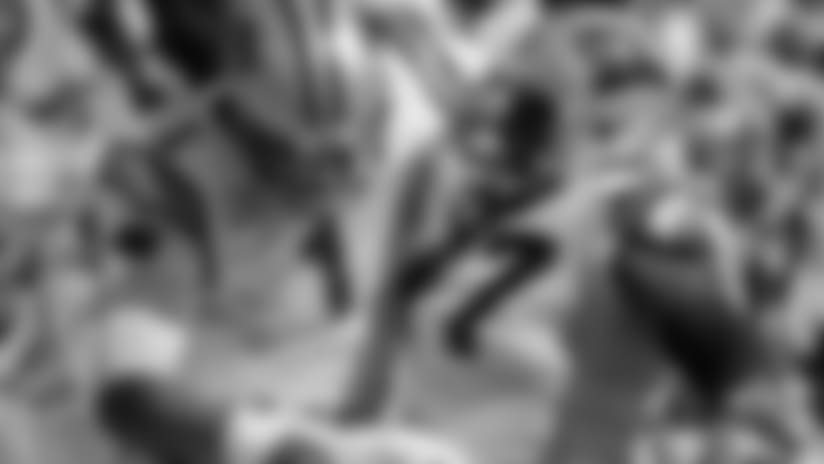 Funny story. I own a wild bird food store and ran a special during the Giants game. Whatever the Panthers' score was when the customer came in, that was the discount they would receive. Who would have thought I would be offering 38 percent discounts! I think the special brought them good luck! – Laurie in Matthews, N.C.
Going offer that against the Cardinals next week? The Falcons later in the year?
Don't want the Panthers to put you out of business, but you might want to think twice about offering that again if the offense catches fire like it showed it can.
Sounds like a "tweet" deal.