Each week in the NFL, fans and media members alike share their opinions and make their game picks.
This year, Panthers.com is showing you what Madden 17 has to say.
The Panthers and Broncos officially kick off the NFL season Thursday night, and Madden predicts a 24-17 Carolina victory in the Super Bowl 50 rematch.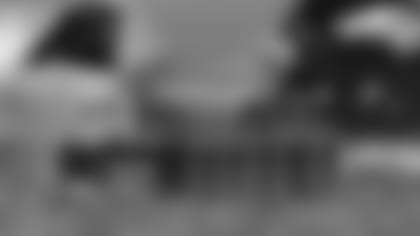 Running back Jonathan Stewart opened the scoring with a 68-yard touchdown run in the first quarter, and Denver answered with a 22-yard field goal.
Graham Gano, the highest rated kicker in the game at 85 overall, then extended the Panthers' lead with a 56-yarder in the second quarter.
Carolina began to pull away in second half. Wide receiver Ted Ginn, Jr. hauled in a 28-yard touchdown pass from quarterback Cam Newton, and Newton later rushed for a 7-yard score.
Broncos quarterback Trevor Siemian tossed two touchdown passes in the fourth quarter, but Carolina held on.
Players of the Game: Stewart and linebacker Luke Kuechly share this honor.
Stewart finished with 120 rushing yards and a touchdown, and Kuechly posted a game-high 15 tackles along with a sack.
View images of the Panthers in action in Madden 17.