Each week in the NFL, fans and media members alike share their opinions and make their game picks.
This year, Panthers.com is showing you what Madden 17 has to say. This week, the Panthers wrap up their season on the road against the Tampa Bay Buccaneers. The Panthers struck first but then slowly fell off the pace before a late rally fell short in a 28-23 loss.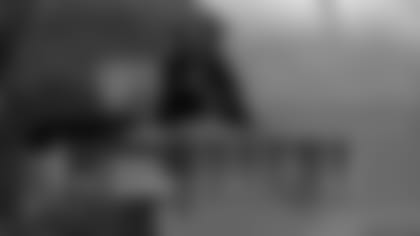 Running back Fozzy Whittaker put the Panthers on top with a short touchdown run, but the Buccaneers answered with a strong second quarter. Running back Jacquizz Rodgers and quarterback Jameis Winston sandwiched short touchdown runs around a Graham Gano field goal for a 14-10 halftime lead, then Winston hit wide receiver Russell Shepard for a 7-yard score in the third quarter to open it up.
Gano booted a 56-yard bomb before the quarter closed to pull the Panthers within one score at 21-13, but Rodgers' second touchdown run early in the fourth quarter forced Carolina to play a game of catchup it simply didn't have time to complete.
Player of the Game: Winston was efficient if not spectacular under center for the Buccaneers, throwing for a touchdown, running for one and not turning the ball over to post a quarterback rating of 103.1.
View images of the Panthers in action in Madden 17.