Each week in the NFL, fans and media members alike share their opinions and make their game picks.
This year, Panthers.com is showing you what Madden 17 has to say. This Sunday, the Panthers open division play at the Atlanta Falcons. The offenses set the tone for a thriller, but a kicker settled the score in Carolina's clutch 34-31 victory.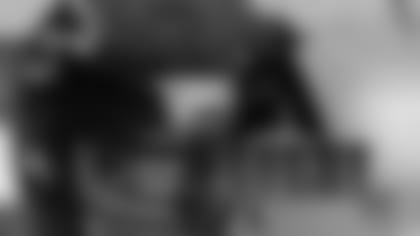 The Panthers appeared to take command with a strong second quarter, putting up 17 consecutive points to build a 24-10 halftime lead, buoyed by interceptions from linebacker Luke Kuechly and cornerback James Bradberry. The Falcons, however, answered in the third quarter with 1-yard touchdown plunges from each of its two running backs – Devonta Freeman and Tevin Coleman – to tie the score.
Tight end Greg Olsen gave Carolina the lead back with an 8-yard touchdown reception in the fourth quarter – his second TD on just three catches – only to have Atlanta tie it again. In the waning seconds, however, Graham Gano banged home a 53-yard field goal to secure the victory.
Player of the Game: Quarterback Cam Newton tossed four touchdown passes in his homecoming game, but it was Gano's leg that spelled the difference. In addition to the game winner, he banged through a 52-yarder in the opening half.
View images of the Panthers in action in Madden 17.