Each week in the NFL, fans and media members alike share their opinions and make their game picks.
This year, Panthers.com is showing you what Madden 18 has to say. This week, the Panthers head to Foxboro to take on the reigning Super Bowl champion New England Patriots. The Panthers struck first but then struggled the rest of the first half and could never quite pull out of the hole in a 29-23 loss.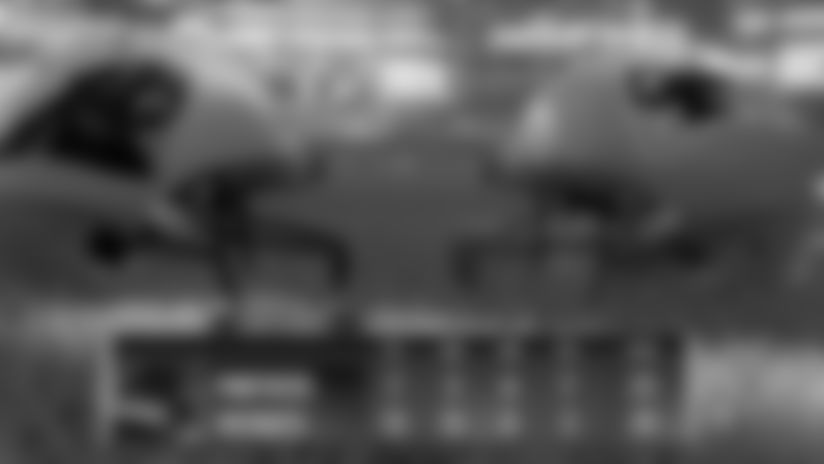 Carolina opened the scoring when a heavy early dose of tight end Ed Dickson – who paced the Panthers with 82 receiving yards – set up a 1-yard touchdown plunge by quarterback Cam Newton. But the Patriots took control from there, with Tom Brady targeting wide receiver Danny Amendola for touchdown tosses of 6 and 25 yards in short order. The onslaught continued in the second quarter, when a 21-yard strike to Chris Hogan and a 1-yard TD run by Rex Burkhead helped the Patriots build a 26-10 halftime lead.
In the second half, however, the Panthers defense clamped down and running back Jonathan Stewart took off. Kawann Short and Mario Addison each sacked Brady after halftime, and Stewart made up for a first-half fumble with a 2-yard touchdown run and a 4-yard touchdown catch on his way to a 109-yard rushing day.
Those scores got Carolina close but not close enough. The Patriots protected a one-score lead and the ball down the stretch, capping the victory with a Stephen Gostkowski chip-shot field goal in the final seconds.
View images of the Panthers from Madden 18 gameplay.