Each week in the NFL, fans and media members alike share their opinions and make their game picks.
This year, Panthers.com is showing you what Madden 17 has to say. This week, the Panthers visit the Oakland Raiders. Carolina ran out to an early 17-point lead, but the Raiders erased most of the deficit before halftime, then held on for a 31-27 victory.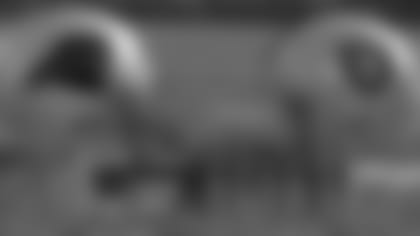 Panthers running back Jonathan Stewart set the pace early on his way to a 150-yard day, scoring on first-quarter runs of 6 and then 48 yards. Graham Gano extended the edge early in the second quarter with a chip-shot field goal, but then Raiders quarterback Derek Carr caught fire, tossing touchdown passes to running back Latavius Murray and wide receiver Michael Crabtree before halftime to pull Oakland within 17-14.
Murray gave the Raiders their first lead early in the second half with a 2-yard touchdown run. After an Oakland field goal, the Panthers tied it at 24 with a 5-yard strike from quarterback Cam Newton to wide receiver Philly Brown, but Carr had the last laugh with a 6-yard score to wide receiver Seth Roberts.
Player of the Game: Newton and Carr had similar stat lines, but to the winner goes the spoils. Carr completed 18-of-24 passes for 217 yards and three touchdowns.
View images of the Panthers in action in Madden 17.