Each week in the NFL, fans and media members alike share their opinions and make their game picks.
This year, Panthers.com is showing you what Madden 17 has to say. This week, the Panthers travel to Los Angeles for the first time in franchise history to face the recently relocated Rams. A strong third quarter catapulted Carolina to a 23-16 victory.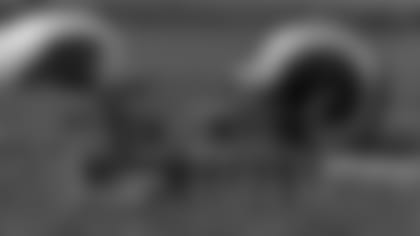 Trailing for the first time early in the third quarter, the defense sparked a decisive stretch. Safety Kurt Coleman intercepted a pass and returned it 19 yards for a touchdown, and after the defense quickly turned away the Rams, quarterback Cam Newton spotted running back Jonathan Stewart in the flat for a 22-yard touchdown and a 20-6 lead. The Rams pulled back within a single score on a 15-yard strike to Kenny Britt in the fourth quarter but never threatened again.
The Panthers defense set the tone early when defensive tackle Star Lotulelei tackled running back Todd Gurley in the end zone for a safety. The Panthers made it 5-0 before a Rams field goal before and after halftime gave them a 6-5 lead to set the stage for the Panthers' awakening.
Player(s) of the Game: Kelvin Benjamin and Devin Funchess each caught five passes for the Panthers, but this defensive struggle was won with physicality in the run game. Stewart powered his way to 95 yards on 22 carries in addition to his receiving touchdown.
View images of the Panthers in action in Madden 17.