This year, Panthers.com is showing you what Madden 17 has to say. This week, the Panthers visit the Washington Redskins. In a thrilling contest, Carolina not only forced overtime by scoring a 14-yard touchdown at the end of regulation, but also kicked a game-winning overtime field goal to earn the victory.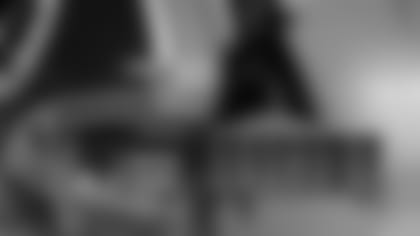 Carolina and Washington entered the final 15 minutes tied at 10, but that quickly changed when running back Jonathan Stewart – who finished with 136 yards on 29 carries – scored his second touchdown of the game on the first snap of the fourth quarter. Washington countered on the ensuing drive, as quarterback Kirk Cousins connected with Rob Kelley for a 13-yard touchdown reception, again tying the game.
After Kelley scored again to give Washington a 24-17 edge, rookie cornerback Daryl Worley intercepted Cousins in the red zone late in the game to keep Carolina's hopes alive. Carolina's offense came through, as quarterback Cam Newton connected with tight end Greg Olsen for a 14-yard touchdown as time expired to force overtime.
Washington won the overtime coin toss and received the ball first, but the Panthers' defense was up to the challenge. Defensive tackle Star Lotulelei burst through the offensive line on first down to tackle Kelley in the backfield, and Cousins was not able to connect on second or third down.
Even though Redskins punter Tress Way pinned Carolina deep, Newton – who ended the day completing 25-of-37 passes for 240 yards – returned to his MVP form of a season ago. He engineered a drive that took the Panthers all the way to the 20-yard line, close enough for kicker Graham Gano to convert the game-winning 37-yard field goal.
Player of the Game:Newton took command of the game when it mattered by connecting with Olsen for a score, and then leading the offense on a dominating overtime drive to set up Gano's winner.
View images of the Panthers in action in Madden 17.