Each week in the NFL, fans and media members alike share their opinions and make their game picks.
This year, Panthers.com is showing you what Madden 17 has to say. This week, the Panthers visit the New Orleans Saints. The rivals battled through regulation and beyond before Carolina came away with a 26-23 overtime victory.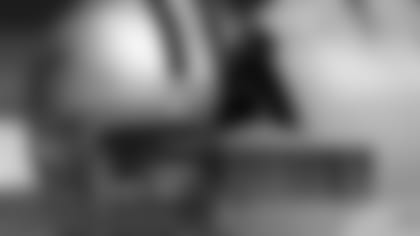 Luke Kuechly's interception on the first possession of overtime set up Graham Gano to win it with a 51-yard field goal. Thomas Davis added an interception and 11 tackles as the defense kept the Saints' dangerous offense out of the end zone after halftime.
The Panthers got a spark from the return of quarterback Cam Newton and running back Jonathan Stewart from injury, but the Saints were on fire in the first half and built a 20-10 lead. Carolina responded in the third quarter, with Newton hitting Kelvin Benjamin for a touchdown and Gano booting his second field goal to tie it up.
Player of the Game: Stewart helped play keep-away from Drew Brees, carrying the ball 24 times for 114 yards. His first-half touchdown kept Carolina within range, and hard running in the second half spurred the rally.
View images of the Panthers in action in Madden 17.