Each week in the NFL, fans and media members alike share their opinions and make their game picks.
This year, Panthers.com is showing you what Madden 18 has to say. This week, the Panthers hit the road for an NFC Wild Card showdown in New Orleans. The Saints grabbed their first lead of the day in the third quarter, then held on during a wild fourth quarter to claim a 38-31 victory.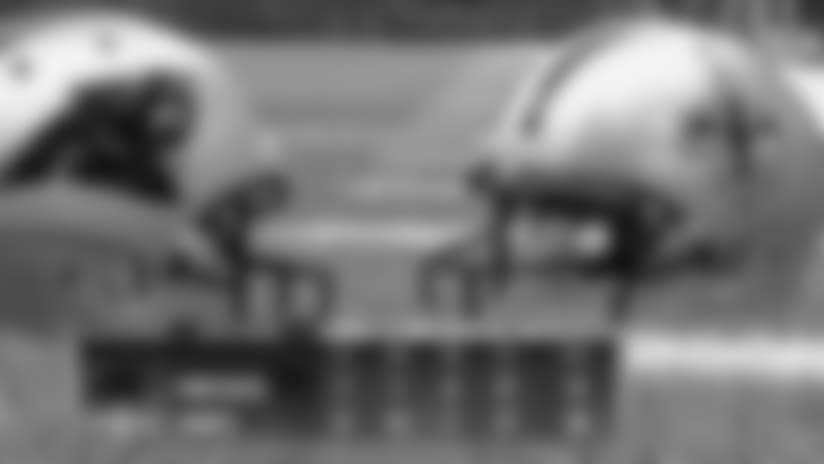 Quarterback Cam Newton spearheaded a fast start with a 43-yard touchdown run, but the teams went to the half tied at 14. Former Panthers wide receiver Ted Ginn Jr. knotted the game with a 22-yard touchdown grab. Newton answered with a 17-yard swing pass to running back Fozzy Whittaker, but the Saints caught up before halftime when Drew Brees connected with wideout Brandon Coleman for an 8-yard touchdown.
The Saints claimed their first lead with the only score of the third quarter, a 1-yard run by Alvin Kamara that made it 21-14. The teams traded field goals early in the fourth quarter, then both defenses ran out of gas as the game's final four drives all ended with touchdowns but added up to a loss for the Panthers.
Coleman scored again, then Christian McCaffrey – who totaled more than 100 yards receiving and rushing – caught a 6-yard TD. Mark Ingram ran it in for the Saints from 2 yards, then tight end Greg Olsen – who caught 10 passes – capped the scoring with an 11-yard touchdown.
Newton had a 300-yard day, but so did Brees, who avoided being sacked all day. Neither team turned the ball over.
View images of the Panthers from Madden 18 gameplay.