Each week in the NFL, fans and media members alike share their opinions and make their game picks.
This year, Panthers.com is showing you what Madden 17 has to say. This week, the Panthers visit the Seattle Seahawks. Carolina's offense closed both halves with authority, scoring a combined 25 points in the second and fourth quarters to seal a 32-11 victory.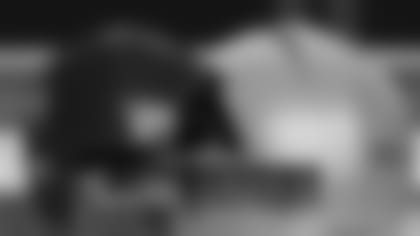 All three facets of the Panthers' game clicked in Seattle. Playing 60 miles from his hometown of Lacey, Wash., running back Jonathan Stewart rushed for 103 yards and three touchdowns to lead the offense to accumulating 321 yards. Quarterback Cam Newton completed 15-of-21 passes for 152 yards.
All of the Panthers' four rushing scores – running back Fozzy Whittaker takes responsibility for the game-winning second score, then setting the score at 14-8 – were struck from within the five-yard line. The longest scoring play of the day actually belonged to Seattle wide receiver Jermaine Kearse, who caught a 14-yard pass from quarterback Russell Wilson to give Seattle an early 6-0 lead. Kicker Steven Hauschka missed the ensuing extra point.
Although the defense allowed Seattle to gain 395 yards, the Panthers performed well in the red zone. With the exception of Kearse's score, Carolina refused to allow the Seahawks to score another touchdown, in part by forcing three turnovers, including an interception by cornerback Robert McClain returned for 21 yards. Seattle threatened to pull within nine points in the fourth quarter, but the Panthers defense held them two yards short of the goal line to hold Seattle to a 19-yard field goal.
Even the special teams took the Seahawks off guard. In only his third career game, punter Michael Palardy completed a 28-yard fake punt pass for a first down to continue a Panthers scoring drive.
Player of the Game:Stewart's first 100-yard rushing game of the season paired with a season-high three touchdowns and another 22 yards receiving earn him top marks against the Seahawks.
View images of the Panthers in action in Madden 17.