Each week in the NFL, fans and media members alike share their opinions and make their game picks.
This year, Panthers.com is showing you what Madden 17 has to say. This Sunday, the Panthers open their home schedule against the 49ers. San Francisco proved pesky for three quarters, but Carolina pulled away late thanks to quarterback Cam Newton's rocket right arm and his lethal legs for a 24-6 triumph.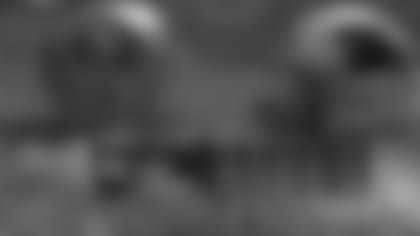 Clinging to a 10-3 lead heading to the fourth quarter after a scoreless third, Newton tossed a 7-yard touchdown to wide receiver Devin Funchess to widen the cushion. After Phil Dawson inched the 49ers closer with his second field goal, Newton put it away with a 52-yard touchdown run.
Jonathan Stewart accounted for 102 of the Panthers' 211 rushing yards, and Funchess and Kelvin Benjamin led the way with four catches apiece, with Benjamin getting in the end zone in the first half. The linebackers led the way on defense, with Thomas Davis recording both an interception and a sack, and Luke Kuechly setting the pace with eight tackles.
Player of the Game: Newton was the picture of efficiency, completing 16-of-21 passes for 158 yards and two scores. He also rushed eight times for 83 yards.
View images of the Panthers in action in Madden 17.