Each week in the NFL, fans and media members alike share their opinions and make their game picks.
This year, Panthers.com is showing you what Madden 18 has to say. This week, the Panthers open their home slate against the Buffalo Bills. The Panthers got off to a hot start, then clamped down on a Bills rally to come away with a 29-16 victory.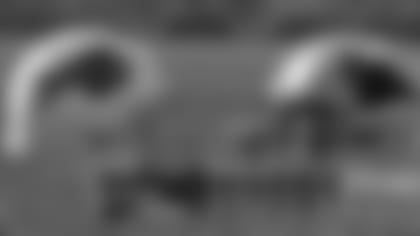 The Panthers built an early 14-0 lead. The tried-and-true combination of Cam Newton and Greg Olsen got things started, connecting for a 16-yard touchdown. The rookie then got involved, with Newton hitting Christian McCaffrey in the flat for what he turned into a 30-yard score.
The Bills awakened in the second quarter, scoring the lone touchdown of the stanza on a 2-yard plunge by running back LeSean McCoy, but Graham Gano's second of three field goals in the final seconds sent Carolina to the locker room with a 20-10 lead.
Buffalo closed within a single score early in the fourth quarter, but the Panthers salted it away when Newton's third touchdown pass traveled 21 yards to Kelvin Benjamin. Newton was efficient, Jonathan Stewart rushed for 104 yards and Olsen paced the pass-catchers with seven for 83 yards. Defensive end Mario Addison led the charge on his side of the ball with a pair of sacks.
View images of the Panthers from Madden 18 gameplay.