Each week in the NFL, fans and media members alike share their opinions and make their game picks.
This year, Panthers.com is showing you what Madden 17 has to say. This week, the Panthers host the Kansas City Chiefs for the first time in eight years. The Chiefs took command with an explosive second quarter and held on for a 24-21 victory.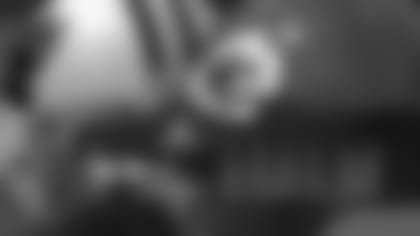 Kansas City pounced after a scoreless first quarter, with quarterback Alex Smith tossing touchdown passes on consecutive possessions to wide receiver De'Anthony Thomas and tight end Travis Kelce. A Cam Newton interception set up a short Chiefs field goal for a 17-0 lead, though Newton hit tight end Greg Olsen for a 3-yard score before half to narrow the gap.
The Panthers moved closer in the third quarter when Jonathan Stewart, who rushed for 101 yards, scored from 5 yards out to pull Carolina within 17-14 heading to the fourth quarter. But a Chardandrick West touchdown run – he and Spencer Ware combined for 114 yards – again made it a two-score game. An interception return touchdown for linebacker Shaq Thompson made it close late, but it was too late.
Player of the Game: Smith had the late turnover, but he was steady if not spectacular in directing the Chiefs offense. While Newton tossed two interceptions, Smith's two touchdown passes were the difference.
View images of the Panthers in action in Madden 17.