Each week in the NFL, fans and media members alike share their opinions and make their game picks.
This year, Panthers.com is showing you what Madden 18 has to say. This week, the Panthers host the Philadelphia Eagles in a showdown of 4-1 teams on Thursday Night Football. Four of the game's five touchdowns came in the fourth quarter, but it was a Graham Gano field goal that provided the points that gave Carolina a pulsating 24-21 victory.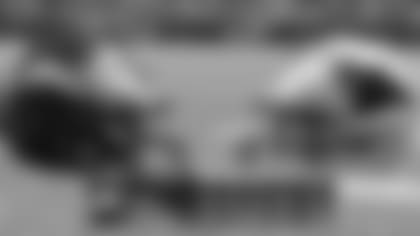 The Panthers led 7-6 after three quarters and extended the edge on the first play of the final quarter when Jonathan Stewart scored on a 3-yard run. The Eagles responded with their first touchdown of the game – the first of two late scores for wide receiver Torrey Smith – and tied it up at 14 with a two-point conversion.
The back-and-forth continued with Christian McCaffrey putting the Panthers back on top with a 1-yard touchdown run, only to see Smith score again on a 7-yard pass from Carson Wentz. But there still was time on the clock for the Panthers to pull it out, and Cam Newton directed the offense into scoring range to set up Gano from 41 yards on the game's final play.
Newton threw for just 209 yards with an interception but scored the game's first points with a 1-yard plunge. Stewart paced the Panthers with 96 yards on the ground, while wide receiver Kelvin Benjamin and tight end Ed Dickson combined for 156 receiving yards on 13 catches.
View images of the Panthers from Madden 18 gameplay.