Each week in the NFL, fans and media members alike share their opinions and make their game picks.
This year, Panthers.com is showing you what Madden 17 has to say. This week, the Panthers wrap up their home schedule against the Atlanta Falcons. The Panthers took command against their NFC South rivals and never really ceded control, coming away with a 20-10 victory.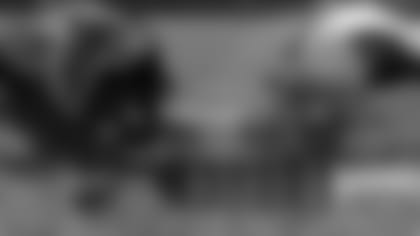 Three of the Panthers' Pro Bowl honorees played major roles in the victory. Fullback Mike Tolbert opened the scoring with a 14-yard touchdown reception, and tight end Greg Olsen added a 19-yard score before halftime. But defense set the tone for this one, spearheaded by a 13-tackle day for linebacker Thomas Davis.
The Panthers led 7-3 in the second quarter before running away by posting the next three scores. Olsen's touchdown made it 14-3 at halftime, then Graham Gano tacked on a field goal of 34 yards in the third quarter and a 35-yarder in the fourth to make it 20-3.
Player of the Game: Running back Jonathan Stewart didn't reach the end zone but set the tone for the offense's hard-pounding performance, churning his way to 138 yards on 33 carries.
View images of the Panthers in action in Madden 17.