Each week in the NFL, fans and media members alike share their opinions and make their game picks.
This year, Panthers.com is showing you what Madden 18 has to say. This week, the Panthers host the division rival Falcons in a matchup of the last two NFC champions. Atlanta built a sizable second-half lead before the Panthers made it interesting but fell short by a 22-12 count.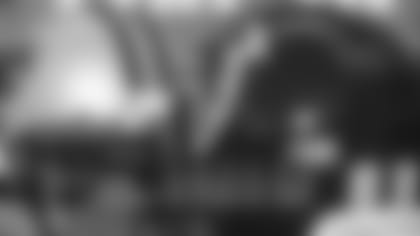 The Falcons' underrated defense held Carolina to a field goal in the first half, and a 3-yard touchdown run by Devonta Freeman keyed Atlanta to a 13-3 edge at the halftime break. Freeman scored again early in the second half from 2 yards out to make it 19-3 (Matt Bryan missed the PAT).
The Panthers mounted a rally. Cam Newton hit tight end Ed Dickson for a 26-yard score before the close of the third quarter (Carolina missed a two-point attempt), then Graham Gano's second field goal early in the fourth quarter pulled the Panthers within 19-12. The Panthers never got the ball back with a chance to tie, however, after Bryant's third field goal made it a two-score game for good.
Newton threw for 206 yards with one touchdown and one interception. Wide receivers Russell Shepard and Curtis Samuel combined for seven catches.
View images of the Panthers from Madden 18 gameplay.