SAN JOSE, Calif. – The Panthers are too busy trying to turn around the disappointment of this season to worry about the disappointment they endured the last time they ventured to San Jose State to prepare for a game, but of course they remember.
The team is spending the time between its Week 12 loss at Oakland and its Week 13 game at Seattle in the Bay area, and Wednesday the Panthers began their normal week of preparation in abnormal surroundings but not entirely unfamiliar ones.
Ten months ago, the Panthers also practiced at San Jose State leading up to their loss in Super Bowl 50.
"The last time we were here things didn't go so well, so we're anxious to rewrite that narrative a little bit," tight end Greg Olsen said. "We'd be lying if we said we weren't reminded of it, but we're try not to make too much of it."
Head coach Ron Rivera said it's really much ado about nothing, but the week itself certainly isn't meaningless. Realistically, the Panthers (4-7) need to end the trip with a victory over the Seahawks to keep their playoff hopes alive.
"It's practice. It's not as dramatic as you want to make it out to be," Rivera said. "We try to keep it as normal as possible.
"We didn't want to travel back and forth, back and forth. That's really why we're doing this. It's to try to eliminate that strain and stress on the players."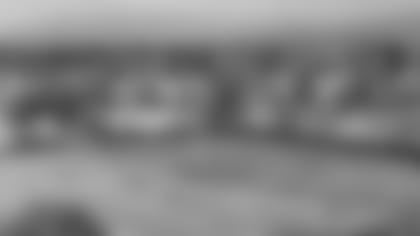 San Jose State served as a hospitable host leading up to the Super Bowl, so now it has a familiar feel for Carolina's returning players. Even before last year's trip, that was already the case for a couple of members of the coaching staff.
Running backs coach Jim Skipper, who grew up and played college football in California, was defensive backs coach at San Jose State in the late 1970s during his nine seasons in college coaching prior to his 30-plus-year stint in the pros. Assistant defensive backs coach Richard Rodgers began a two-year stint on San Jose State's coaching staff in 1995 – the same year the Panthers played their inaugural NFL season.
"That was my first Division One job. It was a great place to get started," Rodgers said. "When we came back for the Super Bowl, that was nostalgic, being at your old stomping grounds. Now it's almost like we're home. We're a little bit more comfortable being here."
This extended trip, the first of its kind for an organization that has never before played back-to-back games in the Pacific Time Zone, also should be good for the comfort level of players with each other. That being said, the bonds are already strong.
"More than any other team I've been around, these guys like being around each other," offensive coordinator Mike Shula said. "There are a lot of close friendships on this team, and everybody throws their heart into it."
That heart is being tested by a slew of injuries (LINK), a long road trip and long odds against returning for the playoffs for a fourth consecutive season, but this group of road warriors is preparing to take its best shot.
"Us being removed from everything and being together just us as a team – and not having to travel back and forth – that will give us an opportunity to be more fresh for the game," running back Fozzy Whittaker said. "We're looking to bounce back."
View photos of the Panthers' week of practice leading up to their game against the Seahawks.