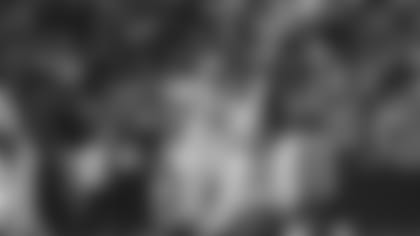 --Carolina hits the road after spending four of the first five weeks of the season at home with three games and a bye week. The Panthers have started 3-1 for the seventh time in franchise history. Carolina made the playoffs in five of the previous six seasons after starting 3-1 or better with 2002 being the only outlier.
--The Panthers are 6-7 against the Redskins all-time but have won five consecutive games in the series, dating back to 2006. Carolina is 2-5 all-time at Washington, winning road games in 2016 and 2012.
--Carolina enters the game ranked first in the NFL in rushing at 154.0 yards per game. It marks the third straight week that Carolina has ranked first and seventh week since 2011 under head coach Ron Rivera that the Panthers ranked first in the NFL in rushing. The Panthers have finished in the top 10 in rushing in all but one season (2013) under Rivera.
-- Christian McCaffrey ranks fourth in the NFL with 82.3 rushing yards per game, but leads the NFL with 130.3 yards from scrimmage per game. McCaffrey has had 12 rushes for 10 yards or more, ranking third in the NFL.
--In four career games against Washington, Cam Newton has averaged 250.8 passing yards with nine touchdowns, no interceptions and a passer rating of 115.4.
--With the return of Thomas Davis, the Panthers could have seven Pro Bowlers in the defensive starting lineup against Washington (Peppers, Short, Poe, Davis, Kuechly, Reid, Adams).
--Kicker Graham Gano tied an NFL record for longest game-winning field goal at 63 yards in Week 5. He has now hit 24 consecutive field goals, breaking the Panthers franchise record for most consecutive field goals (John Kasay - 21). It also marks the longest active streak in the NFL. Gano has hit 36 straight field goals at home, a franchise record.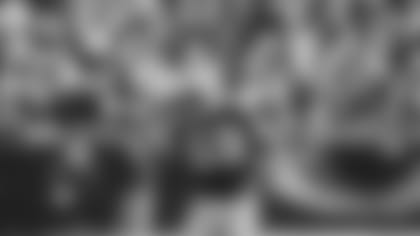 Panthers players have a number of career milestones that could be in reach for Sunday's game:
--Cam Newton needs three total touchdowns to pass Brett Favre (224) for third all-time through the first eight seasons of a career.
--Newton needs eight rushing first downs to pass Michael Vick (343) for most rushing first downs by a quarterback in NFL history.
--Newton needs two rushing touchdowns to pass Jonathan Stewart for second in total touchdowns in franchise history.
--Christian McCaffrey needs one receiving touchdown to tie DeAngelo Williams and Jonathan Stewart (7) for the most receiving TDs by a running back in franchise history.
--Thomas Davis needs two tackles for 1,000 in his career according to press box stats. He would become the 25th player in NFL history with 1,000 career tackles.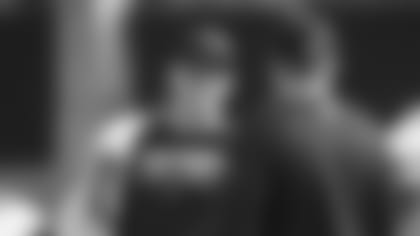 --Panthers offensive coordinator Norv Turner was the Redskins head coach from 1994-2000. Turner was quarterback Alex Smith's offensive coordinator with the 49ers in 2006. Turner coached with Redskins defensive coordinator Greg Manusky at the San Diego Chargers in 2011.
--Panthers head coach Ron Rivera coached with Redskins offensive coordinator Matt Cavanaugh on the Chicago Bears staff from 1997-98.
--Redskins head coach Jay Gruden was the Cincinnati Bengals offensive coordinator in 2013 while Panthers offensive line assistant Travelle Wharton played offensive line.
--Panthers defensive end Mario Addison played in five games for Washington during the 2012 season.
--Panthers kicker Graham Gano played in Washington for three seasons from 2009-11. Gano led the team in scoring in 2011.
--Panthers center Tyler Larsen attended training camp with Washington in 2015 before being waived in the final roster cut down.
--Redskins cornerback Josh Norman is from Greenwood, South Carolina, and attended Greenwood HS. Norman played at Coastal Carolina University, was a 2012 5th-round draft pick of the Panthers, and played from 2012-2015 with Carolina.
--Panthers wide receiver Torrey Smith is from Falmouth, Va. and played collegiately at Maryland.
--Redskins wide receiver Maurice Harris is from Greensboro, N.C.
--Redskins wide receiver Jamison Crowder is from Monroe, N.C. and played collegiately at Duke.
--Redskins wide receiver Brian Quick is from Columbia, S.C. and played collegiately at Appalachian State.
--Redskins safety D.J. Swearinger, Sr. is from Greenwood, S.C. and played collegiately at South Carolina.
--Panthers wide receiver D.J. Moore played collegiately at Maryland.
--Panthers linebacker Jermaine Carter played collegiately at Maryland.
--Redskins linebacker Zach Brown played collegiately at North Carolina.
Carolina is 6-9 against Washington all-time.