CHARLOTTE -- For a guy who landed the richest free agent contract in Panthers' history, left tackle Matt Kalil has flown well under the radar this offseason.
But that seems to fit him well.
First, he's an offensive lineman, and few of those guys crave attention. Plus, Matt spent his formative years as the quieter Kalil brother and the target of many Ryan-led pranks.
Now that the two are living in the same city for the first time in 15 years, they can combine to mess with others – like they did this weekend with Cam Newton. And then there's the not-so-small matter of protecting their quarterback.
"It still doesn't seem real to me being on this team and playing with Ryan," the younger Kalil said.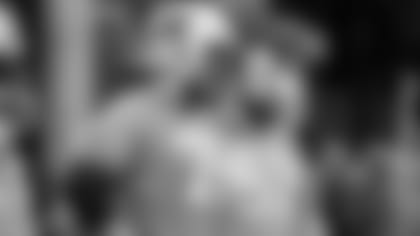 "A few weeks ago we were practicing, he looked at me and was like, 'This is weird.' Like he's still waiting for me to go back from wherever I came from because it's kind of surreal."'
Assuming Matt's at left tackle and Ryan's at center when the Panthers open the regular season in San Francisco, they'll be just the second brothers to start on the same offensive line in the modern era and the first since Dave and Doug Widell with the Broncos in 1990.
Throughout the spring, the Panthers have been cautious with the Kalils, who are both coming off surgeries. Last year, Ryan's shoulder cost him half of the season while Matt was limited to just two games with a bad hip.
"It's all good, man," Matt Kalil assured when asked about his current health. "I've just got to get in football shape. We were doing all this conditioning in the offseason, but nothing's the same as actually getting in there and pushing 300-pound defensive linemen."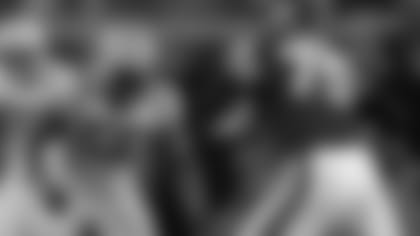 At least Julius Peppers is listed at a svelte 287. And, because Peppers has stayed inside the past couple of weeks to deal with "veteran soreness," Kalil hasn't had to see much of his former foe out on the practice field.
Peppers, who split time with Chicago and Green Bay during Kalil's five seasons in Minnesota, totaled six sacks in their nine meetings. But now, just like teaming up with his big brother, Kalil's planning to enjoy being on the same side as a perennial Pro Bowler.
"Obviously my whole career I've played against Pep. He's a great player, one of the best players I've ever been against," Kalil said. "I'm excited to pick his brain and learn some things from him. It's a big asset having a guy like that with all that experience and being in all those Pro Bowls."