CHARLOTTE – It was an uncharacteristic Sunday for the Carolina Panthers top-ranked scoring defense in New Orleans.
The Saints scored 31 points – seven more than the previous high for points scored on the Carolina defense.
"They beat us straight up," defensive coordinator Sean McDermott said. "Not the way we wanted to come out and play. We have to get over it and learn from it."
When asked what caused the Panthers to struggle, McDermott pointed to the quality of the opposing offense, which is ranked sixth overall, and his unit's own mistakes.
"Good football team," McDermott said. "And we didn't play our game – fundamentally, technique-wise, aggressiveness, playing fast.
"They did a good job protecting their quarterback, and Drew Brees does a good job throwing on time. We've got to do a better job with our coverage. When a team throws the ball on you like they did it's a team thing."
McDermott hopes the setback against the Saints proves to be a springboard for future success this season.
For example, when he was the secondary / safeties coach for Philadelphia in 2004, the Eagles won their first seven games, then lost to the Pittsburgh Steelers 27-3 in Week 9.
"Speaking from experience, in 2004 in Philadelphia we lost three-quarters of the way through the season to Pittsburgh. It gave us a chance to re-evaluate where we were and get some things tightened up," McDermott said.
The Eagles won their next six games before resting their starters in the final two games of the season with their playoff position secured.
"We're hoping that that's the case in this situation," McDermott said. "Understand what's at stake. We have to stay hungry."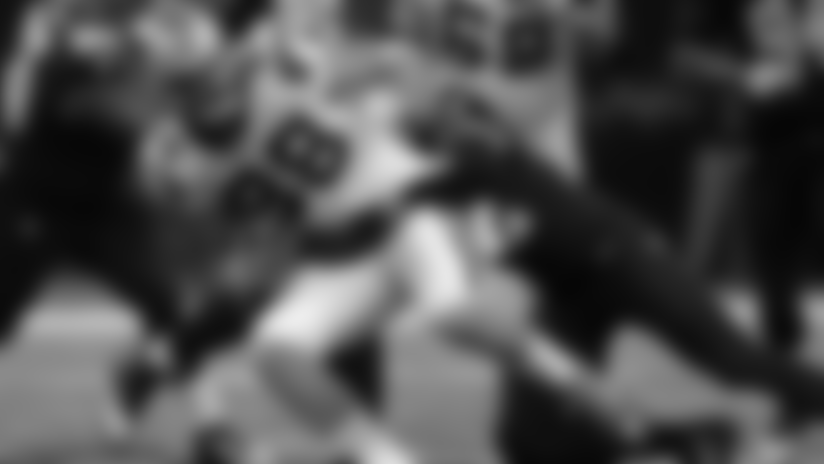 OFFENSE STYMIED: Carolina' first two possessions resulted in two field goals – their only points in the loss to the Saints prior to Steve Smith's late fourth quarter touchdown catch.
The Panthers opened with a 13-play, 53-yard drive that lasted 6:18. Their second drive consisted of 9 plays, 26 yards and 5:12.
Those two possessions churned the clock and led to scores, but despite the meticulous nature of those drives, offensive coordinator Mike Shula was far from pleased with a 6-point lead.
"No. Because you'd like to have less plays and be able to score," Shula said. "However, against a team like New Orleans, it does help. But we don't go into a game thinking we want to average just enough to make a first down every three plays. That's hard."
"Bottom line is when you are moving it against a team like that you have got to get it in the end zone. And really not just (against) them, any team."
The Panthers have been known for methodical scoring drives so far this season. Shula believes the offense has explosive capability, but right now the execution for those big plays is, "just a little bit off."
"Even though we haven't had a lot of explosive plays, they just keep finding ways to stay on the field."
The offense suffered a tough loss with the news that running back Jonathan Stewart will miss time with a knee injury, but Shula is confident in the backfield's ability to absorb that blow and move forward.
"We've got some guys that can play that position and play it well," Shula said. "We'll have to have Kenjon (Barner) ready to go. Those guys did a nice job without (Stewart) in the beginning of the year. They are going to have to step up again now."