CHARLOTTE – Offensive tackle Michael Oher has been placed on injured reserve, one of six roster moves made Friday by the Panthers before they embarked on a 10-day trip for games at Oakland and Seattle.
"It was all about time. There's no timeframe on Michael, so after discussion with (general manager) Dave (Gettleman) and everybody, it was time to go with it. This takes pressure off of everything so that we're not worried about it. We just want to see the young man get healthy," head coach Ron Rivera said.
"We did everything we could, just tried to be with him and help him out. It's just one of those things. The further along you go, the tougher it's going to be to get back in shape. We just felt like this was the best thing for him, and this was precipitated by us having a need (for the roster spot)."
Oher, who has been in the concussion protocol since September 30, is one of three Panthers no longer on the 53-man roster. Rookie cornerback Zack Sanchez (groin) also was placed on injured reserve, and offensive tackle Donald Hawkins was waived.
The Panthers filled the roster spots by bringing defensive end Ryan Delaire off injured reserve/designated for return and signing cornerback Lou Young and guard David Yankey off the practice squad.
Oher, signed by the Panthers prior to the 2015 season, started every game at left tackle during Carolina's 15-1 regular season and march to Super Bowl 50. He signed a three-year contract extension through 2019 this past offseason and started the first three games of the season before developing concussion-like symptoms on the eve of the Panthers' trip to face Atlanta in Week 4.
The Panthers responded by moving right tackle Mike Remmers to the left side and putting Daryl Williams in Remmers' spot, and those two have started ever since. Oher had not been able to return to practice.
Sanchez, a fifth-round draft choice from Oklahoma, started the season on the practice squad but was elevated October 7 and played in five games with one start, recording seven tackles on defense and one on special teams. Hawkins, undrafted out of Texas in 2014 and with his sixth team, appeared in seven games this season primarily on special teams.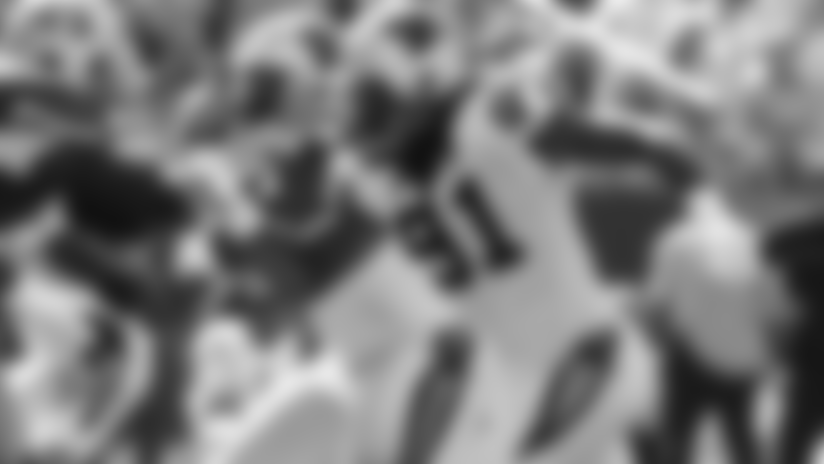 Delaire is returning eight-plus weeks after going on injured reserve with a knee injury. He appeared in two games before suffering the injury, recording one tackle. After being signed off Washington's practice squad last season as a rookie, Delaire appeared in nine games for the Panthers and recorded 2.5 sacks.
Young, undrafted out of Georgia Tech in 2014, appeared in a regular season game for the first time last month before being waived and then re-signed to the practice squad. Yankey, selected by the Vikings in the fifth round of the 2014 NFL Draft out of Stanford, has spent the entire season on Carolina's practice squad and is yet to appear in an NFL game.
<span style="font-family: Calibri,sans-serif; font-size: x-small;" face="Calibri,sans-serif"><span style="font-size: 11pt;"><span style="font-family: Times New Roman,serif; font-size: medium;" face="Times New Roman,serif"><span style="font-size: 14pt;">CHARLOTTE – Offensive tackle Mike Oher has been placed on injured reserve, one of multiple roster moves made Friday by the Panthers before they embarked on a 10-day trip for games in Oakland and Seattle.</span></span></span></span><br> <span style="font-family: Calibri,sans-serif; font-size: x-small;" face="Calibri,sans-serif"><span style="font-size: 11pt;"><span style="font-family: Times New Roman,serif; font-size: medium;" face="Times New Roman,serif"><span style="font-size: 14pt;">Oher, who has been in the concussion protocol since September 30, is one of three Panthers no longer on the 53-man roster. Rookie cornerback Zack Sanchez (groin) also was placed on IR, and offensive tackle Donald Hawkins was waived.</span></span></span></span><br> <span style="font-family: Calibri,sans-serif; font-size: x-small;" face="Calibri,sans-serif"><span style="font-size: 11pt;"><span style="font-family: Times New Roman,serif; font-size: medium;" face="Times New Roman,serif"><span style="font-size: 14pt;">The Panthers filled the roster spots by bringing defensive end Ryan Delaire off IR/designated for return and signing cornerback Lou Young and guard David Yankey off the practice squad.</span></span></span></span><br> <span style="font-family: Calibri,sans-serif; font-size: x-small;" face="Calibri,sans-serif"><span style="font-size: 11pt;"><span style="font-family: Times New Roman,serif; font-size: medium;" face="Times New Roman,serif"><span style="font-size: 14pt;">Oher, signed by the Panthers prior to the 2015 season, started every game at left tackle during Carolina's 15-1 regular season and march to Super Bowl 50. He signed a three-year contract extension through 2019 this past offseason and started the first three games of the year before developing concussion-like symptoms on the eve of the Panthers' trip to face Atlanta in Week 4.</span></span></span></span><br> <span style="font-family: Calibri,sans-serif; font-size: x-small;" face="Calibri,sans-serif"><span style="font-size: 11pt;"><span style="font-family: Times New Roman,serif; font-size: medium;" face="Times New Roman,serif"><span style="font-size: 14pt;">The Panthers responded by moving right tackle Mike Remmers to the left side and putting Daryl Williams in Remmers' spot, and those two have started ever since. Oher had not been able to return to practice.</span></span></span></span><br> <span style="font-family: Calibri,sans-serif; font-size: x-small;" face="Calibri,sans-serif"><span style="font-size: 11pt;"><span style="font-family: Times New Roman,serif; font-size: medium;" face="Times New Roman,serif"><span style="font-size: 14pt;">Sanchez, a fifth-round draft choice from Oklahoma, started the season on the practice squad but was elevated October 7 and played in five games with one start, recording seven tackles on defense and one on special teams. Hawkins, undrafted out of Texas in 2014 and with his sixth team, appeared in seven games this season primarily on special teams.</span></span></span></span><br> <span style="font-family: Calibri,sans-serif; font-size: x-small;" face="Calibri,sans-serif"><span style="font-size: 11pt;"><span style="font-family: Times New Roman,serif; font-size: medium;" face="Times New Roman,serif"><span style="font-size: 14pt;">Delaire is returning eight-plus weeks after going on IR with a knee injury. He appeared in two games before suffering the injury, recording one tackle. After being signed off Washington's practice squad last season as a rookie, Delaire appeared in nine games for the Panthers and recorded 2.5 sacks.</span></span></span></span><br> <span style="font-family: Calibri,sans-serif; font-size: x-small;" face="Calibri,sans-serif"><span style="font-size: 11pt;"><span style="font-family: Times New Roman,serif; font-size: medium;" face="Times New Roman,serif"><span style="font-size: 14pt;">Young, undrafted out of Georgia Tech in 2014, appeared in a regular season game for the first time last month before being waived and then re-signed to the practice squad. Yankey, selected by the Vikings in the fifth round of the 2014 NFL Draft out of Stanford, has spent the entire season on Carolina's practice squad and is yet to appear in an NFL game.</span></span></span></span><br> <br>