In the lead-up to the 2017 NFL Scouting Combine, NFL Network analyst Mike Mayock took part in his yearly conference call and fielded a variety of questions about the prospects getting set to perform in Indianapolis.
Below are some highlights of particular interest to Panthers fans: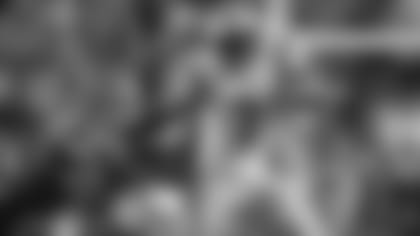 On the Panthers specifically, Mayock, like many others, thinks running back Leonard Fournette would make a lot of sense with the eighth overall pick.
"I'm a little bit intrigued by the Leonard Fournette-Carolina conversation," Mayock said. "He's got to go to a team that's going to run him the football and feed him 20 to 25 times. He's not going to be much of an impact in the pass game. But when you start talking about Cam Newton taking less hits, it's, to me, if you've got a big back like that that you can commit for the next six to eight years, we're just going to feed the big boy and we're going after it on the run game, and feed the Cam Newton strength off the play action, I think that would be a significant impact.
"Now, obviously the edge guys are important. And when you get on the clock, you're looking at a bunch of different things. But I happen to think Fournette is a nice fit with Carolina."
Speaking of edge rushers, Mayock thinks this is great draft for teams looking to improve their pass rush.
"Derek Barnett, Solomon Thomas, Taco Charlton, I think they're all 4-3 (defensive ends) and really all first-round picks," Mayock said. "Then you get to the 3-4 guys - Takk McKinley, T.J. Watt, Charles Harris can probably play in either. There are eight guys that I have potential first-round grades on the edge. So anybody looking for an edge in the first round is going to find them."
Mayock is very impressed with the top two safeties in the draft, Jamal Adams and Malik Hooker, who are both considered top 10 talents.
"Today's NFL is a pass-first league, and the safety position is changing. Playing against three wideouts and a tight end at a minimum, 65, 70 percent of the time. So safeties that can cover are at a premium," Mayock said. "That's a long way of saying that I think both these kids can cover. I wouldn't be talking about them as top 10 picks if I didn't think they were complete safeties. I think Adams is a little bit more physical. Comes downhill a little bit better and is a more consistent tackler. I think Hooker has better range and ball skills. Hooker as a centerfielder is phenomenal. He's got an instinct for the game and an ability to go around the football."
When it comes to offensive tackles, Mayock acknowledged it's a weak crop overall. But with so many teams interested in upgrading that position, the top prospects won't be available for long.
"I think Ryan Ramczyk is the best tackle in the draft," Mayock said. "To tell you where this draft is for tackles, the two top guys, Ramczyk and Garett Bolles are both one-year starters in major college football – which is kind of amazing. If Ramczyk was in last year's draft, he would be the fourth or fifth guy taken, just to give you some perspective there. So I think Ramczyk and Bolles are going to get pushed up a little bit, just because there is a drop-off after them."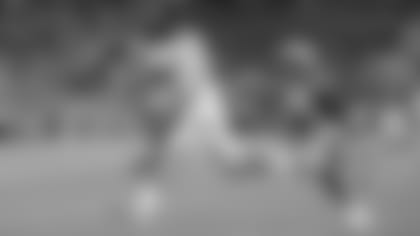 Teams interested in upgrading the tight end position are going to like the talent available in the first few rounds of this draft.
"I think the beauty of the tight end class this year is it doesn't have to be at 20 (in the first round), it can be in the second or third round or maybe in the fourth round," Mayock said. "I think in the second, third, fourth round, you could be looking at an Evan Engram or Gerald Everett, both of whom probably go in the second or third, and they're really good pass-catching tight ends. I think Jordan Leggett is a different conversation. He's about 6-foot-5 from Clemson. He's, again, a move guy. He's out wide. Bucky Hodges, Virginia Tech. Shoot, there is a kid named Adam Shaheen, a small school kid that's 277 pounds and catches the ball really well."
After drafting three cornerbacks last year, it's understandable to assume the Panthers will steer clear of the position in 2017. But Mayock believes it could be the deepest position group, and quite a few possess the size Carolina looks for.
"The corners, I keep saying, are so deep. It's going to be kind of pick your flavor based on what's important in your scheme You can go three or four rounds deep and find potential starters, you can find nickels," Mayock said. "So there is all kinds of depth to this corner draft. There are probably eight to 10 corners that are 6-foot-2 or taller, also, so it's really intriguing from that perspective."
Take a look back at current Panthers players in action at the NFL Scouting Combine.