CHARLOTTE – Hank Williams Jr.'s iconic "Are you ready for some football?" theme song didn't debut on Monday Night Football until my freshman year of college. I was ready for some football well before my college days, but as a kid growing up on the east coast, bedtime meant there were no "Monday night parties" for me.
Even rookie running back Christian McCaffrey, son of a longtime NFL player, had to deal with the realities of school night rules. But growing up in the mountain time zone, at least he had a fighting chance.
"As a kid, we'd watch, especially depending on what teams were playing," said McCaffrey, set to make his Monday Night Football debut against the Dolphins. "But he was strict on the old bedtime."
Christian was seven years old the last year his father, Ed, played in the NFL. Christian wouldn't divulge his bedtime, but there's a pretty good chance he sometimes had to go to bed not knowing who won the game.
Ron Rivera can relate. The Panthers' 55-year-old head coach has admitted that he sometimes nods off before the end of Monday nighters. He won't have that choice this Monday and didn't have that choice back in the day.
More than a decade before McCaffrey was born (sorry, Ron), Rivera made his Monday Night Football debut as a player. As a rookie linebacker with the Bears in 1984, Rivera is listed in the gamebook as a substitute for a surprising late-season loss to the Chargers. He didn't record any stats.
Rivera more remembers the two MNF appearances by the '85 Bears. Yes, those '85 Bears. In Week 7 against the Packers, Rivera recorded the tackle on the opening kickoff, but a defensive teammate made a much bigger splash and left a much bigger wake.
"It was kind of when the 'Fridge' was born," Rivera said.
In the same game as Rivera's special teams tackle (I don't mean to mock; Rivera recorded 392 defensive tackles over a nine-year career), the legend of larger-than-life defensive lineman William "Refrigerator" Perry began to take shape. "The Fridge" rumbled to his first rushing touchdown, a feat he'd repeat in a Super Bowl beatdown of the Patriots.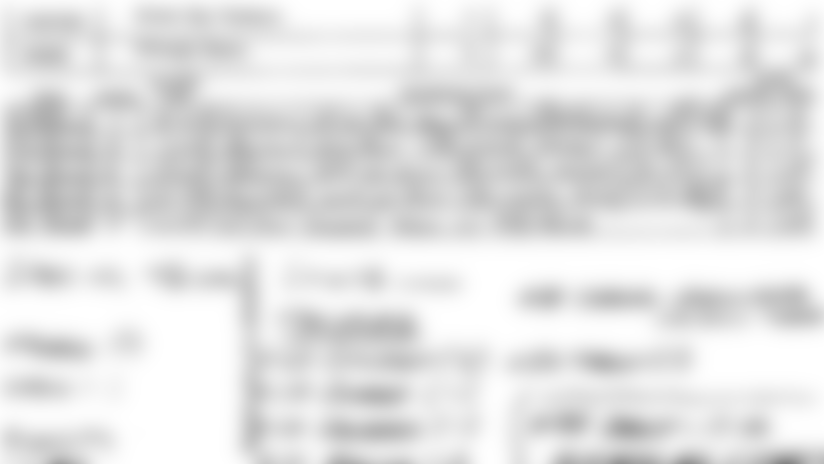 "Refrigerator" Perry gave the Bears their lead first; Ron Rivera got the game's first tackle on special teams.
That revered Bears team came within one game of running the table, the one loss coming…on Monday Night Football…against the Dolphins. Coached by the one and only Don Shula – father of Panthers offensive coordinator Mike Shula – Miami manhandled the Bears 38-24 in Week 13 to derail their perfect season.
Rivera, who didn't have a special teams tackle in that game (perhaps that's why they lost?), said Mike Shula references that game all the time.
While Shula's famous father had plenty of success on Monday Night Football, his son was on the wrong side of a primetime classic. Known as the "Monday Night Miracle," Mike Shula was quarterbacks coach (circa the Jay Fiedler era) for a Dolphins team that led the Jets 37-7 heading to the fourth quarter – only to lose to Vinny Testaverde and Co. 40-37 in overtime.
That's a legendary game on a long list of Dolphin tales made on Monday night. Miami has the most appearances on Monday Night Football since its debut in 1970. In 82 games, the Dolphins are 41-41. Dan Marino was at the helm for 20 of those victories, a record that still stands.
The Panthers, who have never beat the Dolphins at Bank of America Stadium (the Titans are the other opponent never to lose in Charlotte), are 9-6 on Monday Night Football. This is just their third game against an AFC opponent: The Panthers beat the Patriots at home in 2013 and the Colts at home in 2015, both great games in the Rivera era that came down to the last play of regulation or beyond (Carolina beat Indy in overtime).
Frankly, the Panthers hope this one lacks that kind of drama. But on Monday night, you just never know.
"It's the last game of the week, so you've got all eyes on you," safety Kurt Coleman said. "To us it's another big opportunity to go out and show what we're capable of doing."