CHARLOTTE – Notre Dame will make its first appearance at Bank of America Stadium in 2020, adding to a long line of marquee matchups featuring programs from North and South Carolina.
Wake Forest is moving its Sept. 26, 2020, home game against the Fighting Irish to Bank of America Stadium, the school and the Charlotte Sports Foundation announced Wednesday.
"We are thrilled for the opportunity to be part of this game," Charlotte Sports Foundation executive director Will Webb said. "This is a tremendous matchup, and we are looking forward to welcoming two great fan bases in the city of Charlotte."
The announcement means the stadium is now set to host a college football game every year through 2020. North Carolina State and South Carolina will open the 2017 season on September 2 at Bank of America Stadium, followed by Tennessee and West Virginia on Sept. 1, 2018, then North Carolina and South Carolina on Labor Day weekend in 2019. The Tar Heels and Gamecocks also have agreed to another matchup at the stadium in 2023.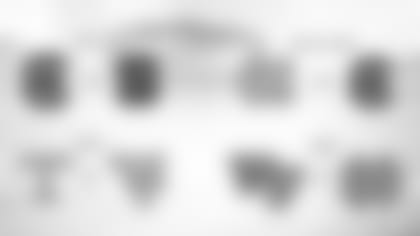 Wake Forest has played at Bank of America Stadium once before, defeating Connecticut in the 2007 Meineke Car Care Bowl.
"We have a lot of alumni in the Charlotte area, and we brought 20,000 people with us when we played in the bowl game in 2007," Wake Forest athletics director Ron Wellman said. "We will still have six games in our home stadium in 2020, and this is a great opportunity for us to play in an NFL stadium.  Notre Dame has a strong following and when you look at both teams, this could be a very good game."