There are many things I notice when I photograph the Panthers on game day. While the action produces images that excite fans, I like to chase the moments.
This is my fifth season with the Panthers and while the roster changes from season to season, I've become quite familiar with many of the players' habits and tendencies, mostly by observing them through my lens.
A new addition to this season's roster, to the delight of many fans, was defensive end Julius Peppers. I was told he was "freakishly" big, kept mostly to himself and regularly avoided the media. All that made me assume it would be difficult to capture good moments outside of action shots. Never assume.
At the Panthers' season opener against the 49ers, I saw many wonderful moments, but none were as great as Peppers smiling his way through the entire day.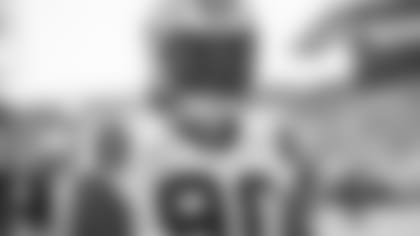 For a player who is intimidatingly huge and almost always serious, it's almost surprising to see him smiling through the tinted visor of his helmet (that he wears even when the team stretches before the game).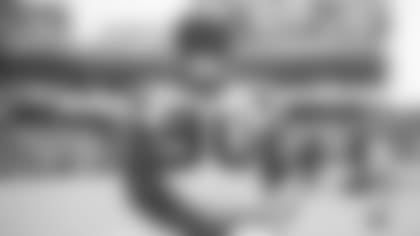 The defense was electric against San Francisco, and after big plays, the first Panther to congratulate his teammates was Peppers, whether it was jumping on safety Kurt Coleman after a big tackle or walking onto the field to hand out high-fives when the defense held the 49ers out of the end zone.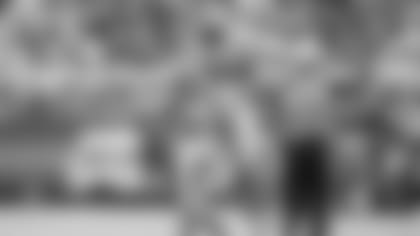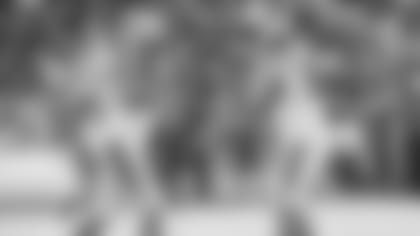 As the minutes turned to seconds in the fourth quarter, Peppers shared hugs with defensive line coach Eric Washington and safety Mike Adams.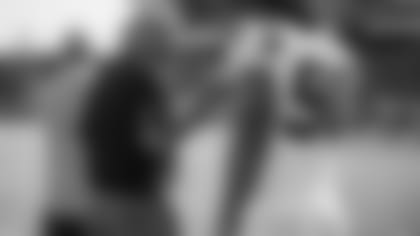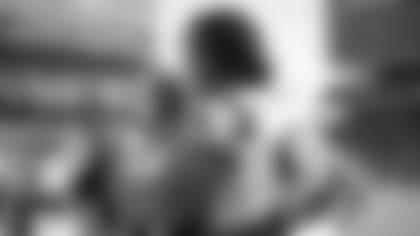 A good number of Panthers fans were in the stands, and some behind the bench yelled for Julius' attention. He looked back, not once, but twice before giving a smile and point to the fans who so excitedly welcomed him back to Carolina. Between their cheers and his permanent smile, it was hard to tell who was having more fun.