SPARTANBURG, S.C. - As the Panthers return for the final days of training camp, Panthers.com senior writer Bryan Strickland and staff writer Max Henson chat from their Wofford College dorm about Saturday's preseason opener.
Bryan: At first glance, it was a relatively quiet debut for the Panthers in a 26-13 loss to the Houston Texans. But even with the starters playing less than a quarter and the offense producing less than 140 yards, several newcomers still managed to make a good first impression.
The first new Panther that comes to mind has to be the highest profile player among the team's rookies,
Max: Luke Kuechly got off to a flying start on the NFL stage as the Panthers' starter at weakside linebacker. He ran down Texans running back Arian Foster and punched the ball free to force the game's first turnover and later he showed off his strength in the trenches.
On second-and-goal from the 2-yard line, Kuechly filled the gap and wrapped up running back Ben Tate for no gain. The Texans eventually settled for a field goal.
There's a lot to like from Kuechly's preseason debut, but he'll be the first to acknowledge that he's still got a ways to go.
"First play I lined up on the wrong side of the ball," Kuechly said.
He'll work through those rookie mistakes, but wherever Kuechly lines up he seems to find his way to the ball.
Bryan: Kuechly's strip was the play of the game for the defense, and there's little debating that another rookie made the play of the game for special teams – probably the play of the game, period.
In an otherwise mundane second half, fourth-round draft pick Joe Adams fielded a punt near the left sideline, escaped a gaggle of would-be tacklers and broke into the open on his way to a 34-yard return.
Adams had looked like a rookie when he retreated for a punt at a similar spot on the field near the end of the first half, failing to get in position to field it. He certainly finished strong, though, offering a glimpse of what the Panthers are counting on him to do to rejuvenate the return game.
Panthers head coach Ron Rivera laughed last week when someone pointed out that Adams was listed third on the depth chart at punt returner.
"We had to put them in some order," Rivera said.
Somehow I doubt he'll be listed No. 3 for Friday's home game against the Miami Dolphins.
Max: On the flip side, the Panthers' punters enjoyed a productive night, with both candidates for the job producing a pair of 50-plus yarders on three attempts apiece.
Veteran Nick Harris posted a 38-yard net average and dropped one inside the 20. Rookie Brad Nortman recorded a 42-yard net average and showed off the big leg he's known for with a game-long 57-yarder.
Bryan: The Panthers also got a positive contribution on special teams – and beyond – from linebacker Kenny Onatolu. A special teams stalwart for the Minnesota Vikings the last three seasons, he had two of the Panthers' four special teams tackles.
Onatolu didn't stop there, producing eight tackles on defense – second to fellow linebacker Jordan Senn's haul of 13 tackles – and he added a sack.
"Onatolu did a nice job," Rivera said. "He's a physical guy we brought in here with the specific idea of helping with special teams. He's an explosive player."
Max: Offensively, wideout Louis Murphy provided a much-needed spark. Murphy – who's battled inconsistency throughout his first camp with Carolina – made two impressive 20-yard grabs in a matter of three plays to help set up Carolina's only touchdown.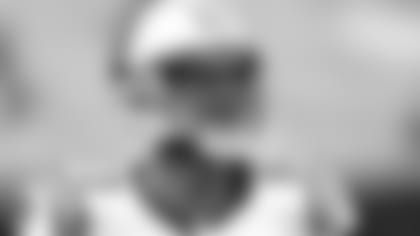 Bryan: While Murphy is competing for a major role at receiver, running back Tauren Poole is just trying to make the roster at a loaded position. Poole has looked good at training camp and continued that trend under the bright lights.
An undrafted rookie who was a 1,000-yard rusher for Tennessee as a junior but was slowed as a senior (a description that mirrors that of Texans star Arian Foster), Poole led the Panthers with 26 yards on four carries.
He ripped off a 16-yard run, scored the Panthers' lone touchdown on a 1-yard plunge and threw quite a block on a reverse.
More efforts like that will make it hard for the Panthers to keep Poole off the final 53-man roster.