CHARLOTTE – Throughout the week, head coach Ron Rivera has reiterated how excited he is to see his team perform against the New York Jets on a national stage.
Quarterback Cam Newton shares in that enthusiasm, but that doesn't surprise anyone.
"I'm always excited," Newton said with a smile.
For Newton, the size of the stage won't change, regardless of when and where the Panthers take the field.
"I feel as if every stage is big for us this year," Newton said. "We have a point to prove and we have to have that chip on our shoulder each and every game."
This Week 3 preseason encounter with the Jets is a particularly significant exhibition. The starters receive more playing time in the third game, with the fourth and final exhibition serving as opportunity for backups and those fighting for roster spots to take more snaps.
"It's very important. The tempo is going to be increased to a degree," Newton said. "We just have to continue what we've been doing and do what our coaches have been preaching since day one. Everyone has to be accountable and most importantly, just finish."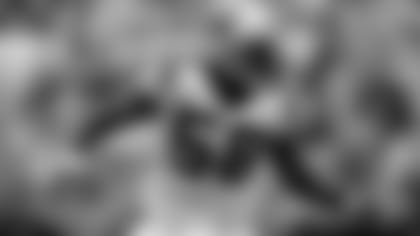 The Panthers will get a boost from the return of linebacker Thomas Davis on Sunday.
Head coach Ron Rivera said Davis, who has been dealing with a calf injury since early in training camp, is set to make his preseason debut.
"Really excited about it," Rivera said. "He's had a really good week, and knock on wood it continues."
Davis hasn't appeared in a game since Week 2 last season when he tore his right anterior cruciate ligament for the third time in less than two years.
"Warrior. Straight warrior," Newton said of Davis. "He's obviously a team leader. Everybody responds to Thomas and what he stands for, and we need him. His influence on this team is unbelievable.
"He's gotten the short end as far as the injury stick, but he's battling. That's what you want to see as a coach, as a player, as a fan of the game. This guy has every reason in the world to quit, but he's still fighting."
Rivera said linebacker Jon Beason (hamstring) and wide receiver Steve Smith (foot infection) will not play. With Smith out, Rivera and the coaching staff are still determining whether Seyi Ajirotutu or Louis Murphy will start at wide receiver opposite Brandon LaFell.