SPARTANBURG, S.C. – Since injured players often spend practice riding a stationary bike, the sight of Cam Newton on a bike could be a cause for concern.
Instead, it's just a reminder that while Newton isn't among the injured, he also isn't yet completely healthy four months removed from ankle surgery.
"It's getting better. Every day it's getting better," said Newton, who has fully participated in the Panthers' first four training camp practices but hasn't always done so at his usual breakneck pace. "I'm just putting myself in the position so that when it is time for my number to be called in the game, I will be ready to go."
As for his post-practice work on the bike, a seat normally reserved for sidelined players?
"The thing for me is to try to get some type of cardiovascular exercise after practice," Newton said. "Throughout practice we don't have a lot of reps with us running, so after practice we try to get as much cardio in as possible.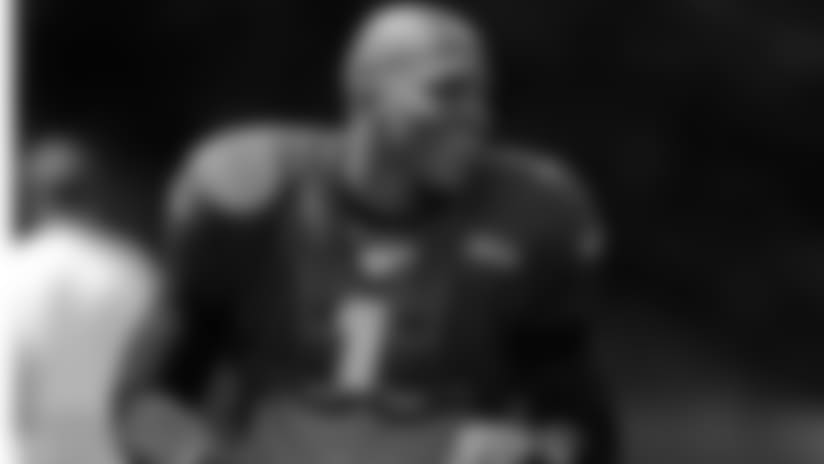 "Me being on the bike is just a replacement for me running around. I've got a semi-flat tire that I am trying to get pumped back up."
The flat-tire analogy works. Newton's ankle still isn't full-go, but rather than suffering through a slow leak it's steadily strengthening in advance of the regular season opener Sept. 7 at Tampa Bay.
"There has not been a timeline set, and I don't think you can put a timeline on a particular injury like this," Newton said. "The competitive side always tells the person that they can keep going, but that is when the smart side has to come in and figure out that the big picture is to be 100 percent by Week 1."
Other parts of Newton's preparation revolve around his teammates. The bonding process with a new crop of wide receivers is well under way and pointing in a positive direction.
"Everybody has accepted the challenge," Newton said. "They have a wide-open opportunity, and we are going to see what they are going to do with it.
"If we can keep this mentality, our anticipation for this season is going to rise. But we've got to focus in each and every day to get better."
As Newton and his supporting cast (he praised the offensive line, tight ends and running backs as well) work toward full speed, they're progressing with the help of the speed bump that is the Panthers' highly touted defense.
"I told the offense a couple days ago that the challenge is already set. This is a top-five defense that we are going against each and every day at practice," Newton said. "If we could be effective against this, then we are setting a standard for ourselves.
"It's good to see the defense flying around, but I think it's better to see us flying around passing."
Newton should be flying around by his standards soon enough, like a tire rolling downhill.