I have noticed that in the last six months or so, Cam Newton has not been in national conversation about mobile quarterbacks like Robert Griffin, Russell Wilson and Colin Kaepernick. Any reason, because he was a trailblazer? - Michael in Lenoir, N.C.
The reasons are "simple and plain" as Newton likes to say. The national media gravitates to the hot story, and those guys you mentioned became the flavor of the month because they were new to the scene and their teams made the playoffs. Newton drew similar attention in 2011, when he shattered rookie records left and right. In 2012, Griffin and Wilson (as well as Andrew Luck) grabbed the spotlight with their exceptional play, then Kaepernick stole it late when he was inserted as the starter and led the San Francisco 49ers to the Super Bowl.
Another thing the national media tends to do in its pursuit of the next big thing is quickly forget about the last big thing. When the Panthers defeated the Redskins in Week 9, the teams were separated in the standings by only half-a-game. But as the Redskins ran the table from there to reach the playoffs, many in the media seemed to forget that Newton and the Panthers rather than Griffin and the Redskins were the first to find success with the read option in the NFL.
Come the end of the regular season, Newton had accounted for the same number of touchdowns (27) as Griffin and just three fewer than Wilson, but Newton wasn't in the discussion because he wasn't in the playoffs. He is a trailblazer, a fact that will suddenly resurface if the Panthers are in the playoffs next season.
I've noticed the coaching staff and general manager hinting toward wanting to protect and build around their last two outstanding first-round draft picks. Do you think it's possible that Carolina could pick up a wide receiver in free agency and maybe draft a left tackle in the first round and a defensive tackle in the second round? Making those moves would build around what we have invested in Cam Newton and Luke Kuechly. – Kendrick in Laurel, Md.
New general manager Dave Gettleman has specifically stated that in addition to quarterbacks, he values big, strong players near both lines of scrimmage as well as touchdown scorers. He hasn't been specific about how to address those areas, and for good reason.
There are countless ways to construct a roster, and your success (or sometimes lack thereof) at a given stage can impact your next step. If, for example, the Panthers add a proven defensive tackle in free agency, they might not be as interested in the position come draft day.
The Panthers do need to figure out some things at defensive tackle and wide receiver, and every team can always use more depth along the offensive line. But it's too early to try to map out how that will shape their draft approach. And actually, even draft day itself could be too early, because what if a player you never dreamed would be available suddenly is when it's your turn to pick?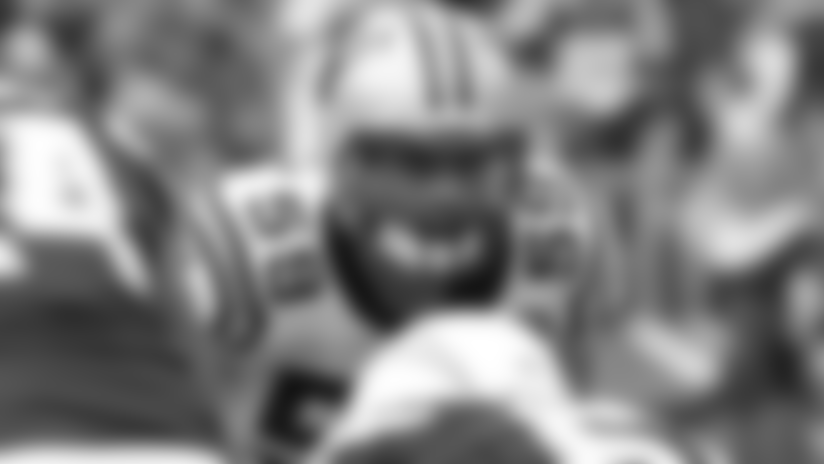 Kuechly needs a better nickname than Uncle Luke. How about Jedi Warrior, as in "may the force be with you, Luke"? – Jim in Elon, N.C.
Kuechly is known to many of his teammates as Uncle Luke for reasons not entirely understood. He's sometimes referred to as Clark Kent - a perfect pairing with Newton's Superman persona.
It's interesting that a nickname for the unassuming Kuechly is a hot topic given that nicknames - other than those that simply play directly off your name, like "J-Stew" - aren't really all the rage around NFL locker rooms. There's Megatron. There was The Fridge. What else?
We could push for Cool Hand Luke or even Saint Luke. But honestly, I think a simple approach is best in Kuechly's case, and the fans nail it every Sunday at Bank of America Stadium: "Luuuuke!"
Bryan, do you have any idea if the team is planning another draft party at Bank of America Stadium this year like last? – Greg in Fairdale, W.Va.
---
Fans, don't forget to cast your votes for the Panthers represented in the Madden NFL 25 cover vote. The new school bracket features linebacker Luke Kuechly, while the old school side includes head coach Ron Rivera and former Panthers quarterback Jake Delhomme. Cam Newton was runner-up for the cover in 2012.