CHARLOTTE – The Panthers don't yet know if they'll face Aaron Rodgers when the Packers visit Bank of America Stadium on Sunday, but they will work on that assumption.
Rodgers is eligible per injured reserve rules to return from his broken collarbone this week, but he's still awaiting medical clearance. The Panthers obviously won't await around, and head coach Ron Rivera said their preparation wouldn't change much anyway with fill-in Brett Hundley directing the Packers offense more and more like Rodgers with each passing game.
"When Hundley started playing for them they weren't throwing balls vertical, but now you're starting to see more vertical shots – stuff similar to the stuff they did with Rodgers," Rivera said. "We'll game plan for what they do and how they do it, and we'll see who plays."
Rivera said the chatter around Rodgers' return "will be a big distraction for everybody," meaning it will dominate the headlines. The Panthers, however, won't let it dominate their work week.
"Our focus will be on the Packers and what they do and how they do it," Rivera said.
The Packers (7-6) managed to remain in the playoff chase with overtime victories over the Buccaneers and the Browns the last two weeks, staying alive long enough for a Rodgers return to possibly save their season. The Panthers (9-4) currently sit as the NFC's top wild card, and while Green Bay mathematically remains alive in the NFC North thanks to Carolina's victory over the Vikings (11-3), the Packers' best chance involves winning out to sneak into a wild card spot.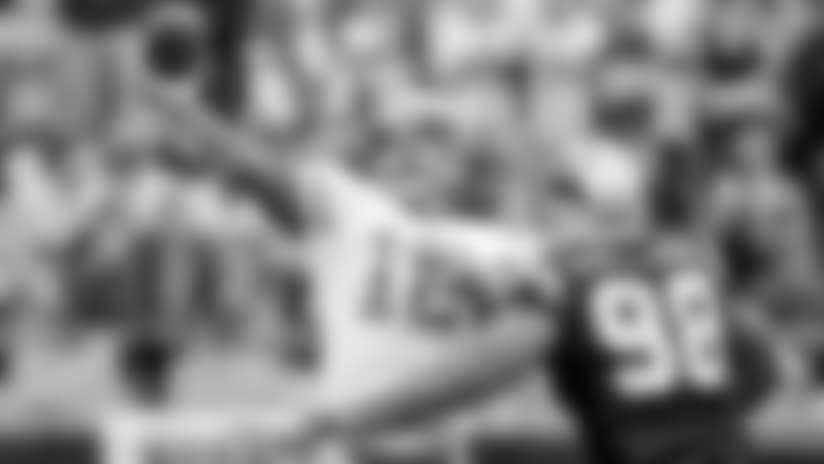 If Rodgers returns, hope only increases for the Packers – right along with the challenge for the Panthers.
"He's seen every look, and he does a great job of trying to manage the offense and putting it in great position," defensive coordinator Steve Wilks said. "He has the complete package. If he plays, we're going to have his hands full."
Head coaching credentials: We've nearly made it to the most wonderful time of the year – the cranking up of the coaching carousel. One head job is already open with the Giants' recent decision to part ways with Ben McAdoo, so Wilks – who interviewed for the Rams' vacant job last offseason – naturally was asked about his interest in such opportunities.
"We're focused on being focused. I'm not really going to entertain it or talk about it at this particular time," Wilks said. "The biggest thing we have is Green Bay, and that's going to be my focus. Whatever happens at the end of the year is going to happen."
Wilks has head coaching aspirations, and Rivera said any attention Wilks receives along those lines is well-deserved.
That, however, is all Rivera said.
"I'm not going to talk about that right now. We still have three games in the regular season left."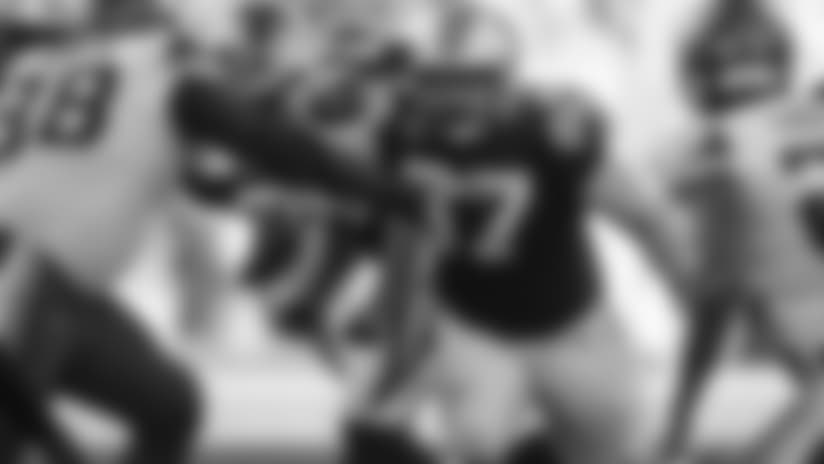 Kalil spreads confidence: Ryan Kalil's return to the starting lineup against the Vikings was a successful one for everyone involved.
"There's probably some confidence the guys feel lining up next to Ryan Kalil. He's been a tremendous Pro Bowl player, and just his presence is enough to instill confidence in his teammates, in the quarterback," Rivera said of Kalil's first full game since Week 1. "And you could see his confidence build – a little tentative at first and then all of a sudden, 'Bam.' You could see it one series after the other.
"I thought he got better and stronger as the game went on."
Tyler Larsen, the Panthers' starting center for 10 games, was inactive with a foot injury. So was linebacker Shaq Thompson, who Rivera hopes can return for the Packers game.
"He had a good morning. We'll see once we get into Wednesday and Thursday," Rivera said. "I hope to get him back."
Rivera also hopes the Panthers have speedy wide receiver Kaelin Clay back at full strength. Clay played just three snaps on offense and didn't play in the fourth quarter because of a sore shoulder that made him questionable for the game. Rivera was pleased with how Damiere Byrd took advantage of his extended playing time, parlaying a career-high 34 snaps into a team-leading five receptions for 37 yards.
View the top photos from Panthers vs. Vikings by team photographer Melissa Melvin-Rodriguez.