CHARLOTTE – Wide receiver Kelvin Benjamin, who sat out the first two weeks of OTAs with a hamstring injury, could be back in action Tuesday according to head coach Ron Rivera.
"As long as there's no effect in the morning, he may be out there as soon as tomorrow. I've got my fingers crossed," Rivera said. "Some of you might have seen him going through some of the walkthrough stuff, and he was moving around pretty good. They had him running some routes and distance on the side."
Rivera also believes cornerback Bene Benwikere will be back sooner rather than later. That's certainly the way Benwikere sees it.
"If it was up to me, I'd want to practice right now, but they're the professionals," Benwikere said. "I just have to listen to the medical staff and understand that they have my best interest in mind.
"This is precautionary. I feel good. This is just making sure that we can last. We've got awhile to go before the season starts."
Two more corners – undrafted rookie Garry Peters and recent acquisition Jocquel Skinner – have also been out with hamstring issues. Skinner was signed June 2 and injured his hamstring the same day.
"He's a young man we wanted to watch who is really fast – runs around a 4.3," Rivera said. "Unfortunately, he pulled a hamstring his first day."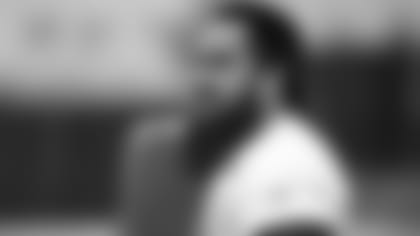 STAR IN THE MAKING: Just like defensive tackle Star Lotulelei's beastly beard, his game is growing.
"He's still trending up," Rivera said. "Last year he struggled a little bit, and the injury at the end of the year – and during the year - was the biggest thing, but he really is trending up."
Following a standout rookie campaign in 2013, the first-round draft choice was slowed in 2014. He was yet to record a sack when a severe ankle injury sidelined him for the game before and the game after Carolina's bye in Week 12.
Lotulelei came back strong, recording two sacks in a season-ending demolition of Atlanta that earned the Panthers their second consecutive NFC South crown. But after playing well in an NFC Wild Card victory over Arizona, he suffered a fractured foot in practice and missed the NFC Divisional Playoff loss at Seattle.
Lotulelei had surgery and got clearance to start running when he arrived for the start of Carolina's offseason program in late April. Still sporting a beard he hasn't shaved since last season, Lotulelei is fired up about what the future holds.
"Missing the playoffs, missing the Seattle game, it was tough. But being out here and running around again, being with the guys again, it feels great," he said. "Everyone is flying around and competing."
As for the future of his beard?
"I'll let it go for a while and see if it will last through camp or if it will be too hot."
---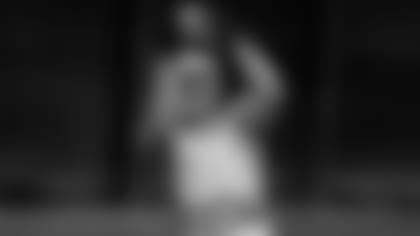 Staff writer Max Henson shares some standout moments from Monday's practice session.
Mr. Reliable: Quarterbacks Cam Newton and Derek Anderson targeted tight end Greg Olsen with great success. The 2014 Pro Bowler was open consistently, creating easy pitch and catch opportunities. And both quarterbacks know they can trust Olsen even if he isn't open. Despite tight coverage down the seam, he extended to make a terrific catch on an Anderson pass during team drills.
Red zone rhythm: Newton was on fire during the red zone period. He hit running back Fozzy Whittaker in stride on two occasions and zipped a touchdown pass to tight end Ed Dickson on a slant pattern. His best throw came on a corner route to Olsen in the far corner of the end zone.
Back and forth: Newton isn't shy about celebrating when the offense has success, and linebacker Thomas Davis has been sure to remind him when the defense gets the upper hand.
The two leaders have set the tone with great energy before, during and after plays during these OTAs.
"Obviously, TD and Cam like to do a little bit of woofing at each other," Rivera said with a smile. "That's fun."