CHARLOTTE – Jerricho Cotchery and Jason Avant's lack of preseason production in limited action doesn't concern head coach Ron Rivera one bit.
"Everything Jerricho Cotchery and Jason Avant have done for us is exactly what we're looking for," Rivera said. "We're looking for very consistent football players who run good routes and know where they need to be. They can handle things and control things in the classroom and on the field, and that's what those two guys bring to the table."
In three preseason games, Cotchery has just one catch for eight yards and Avant has one reception for 25 yards.
"Go back and look at the targets – that's the biggest thing," Rivera said.
Cotchery has been targeted just three times and Avant only two.
All that said, Cotchery cautioned those who read too much into preseason production.
"I don't put too much stock in it as far as what your numbers look like, because I've seen guys catch 100 yards every game in the preseason and then in the regular season you wonder where the production is," Cotchery said. "For that matter, (preseason) is a focus of just getting better individually and staying on top of your assignments."
And Cotchery is becoming very comfortable in his first year in Carolina's offense.
"I feel like everything is there as far as understanding the concepts and knowing where to be," he said. "I feel real good about everything right now."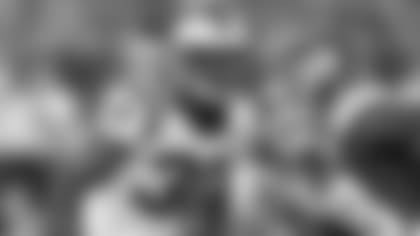 GODFREY FILLING IN: With the Panthers thin at safety, cornerback Charles Godfrey has been taking some reps at his former position where he started 74 games from 2008-13.
Roman Harper is getting back up to speed after a prolonged absence with turf toe, and Tre Boston has not fully recovered from a groin injury. Plus, Robert Lester is sidelined with an ankle sprain.
"He's taken some reps over there because of the situation, and he's done a nice job. He's still working at nickel and corner as well," Rivera said. "We've put a lot on his plate, but he seems to be handling it very nicely.
"That's out of necessity because of Roman and Tre. If we were to keep five safeties and those two guys weren't up we'd only have three. Knowing that Charles has that ability, we wanted to make sure and get a couple reps with him this week."
VERSATILE VELASCO: Fernando Velasco has proven to be a late but valuable addition for the Panthers this preseason.
Signed as a free agent on the eve of training camp, the fifth-year veteran interior offensive lineman, who started 11 games for the Steelers in 2013 before rupturing his Achilles tendon, has backed up center Ryan Kalil and is available to play guard if needed.
"I'm glad he's here, I'm glad he's healthy and he's done a heck of a job for us," Rivera said. "Center-guard is always a great combination to have. We were fortunate to have Geoff Hangartner here for a while, and he did it very nicely."