CHARLOTTE – Charles Godfrey returned to practice on a limited basis Wednesday, and he did so at a different position.
Godfrey will move from strong safety to free safety in place of Haruki Nakamura, who has been placed on injured reserve, so that rookie D.J. Campbell can continue working at strong safety.
"D.J. played very well. Because of that, we're going to keep him at the strong and have Charles work at the free," head coach Ron Rivera said. "Charles is a little bit more athletic and has a good burst, good lateral movement, while D.J. is more of a physical, downhill guy."
With Godfrey unable to play Sunday because of a back injury, Campbell made his first career start and responded with seven tackles in Carolina's 30-20 victory over the Atlanta Falcons. The Panthers lost Nakamura for the season in the game with a groin injury.
"It is tough. Haruki has done a lot of nice things for us, had really picked it up," Rivera said. "He did a lot of good things, and he's helped our young players an awful lot. He'll be missed."
Having Godfrey back certainly would ease the blow. Rivera believes that Godfrey, who ranks fifth on the team with 70 tackles, should be able to play when the Panthers visit the San Diego Chargers on Sunday.
"That's very helpful," Rivera said. "It's good to have him back."
INJURY UPDATE: In addition to Godfrey, several other players sidelined against the Falcons are progressing.
Linebacker James Anderson (back) and offensive lineman Jeff Byers (back) returned to practice on a limited basis Wednesday. While wide receiver Brandon LaFell (toe) and running back Jonathan Stewart (ankle) did not participate, Rivera said both have shown improvement.
"Brandon actually did some work Tuesday, and it wasn't any worse (today), so we're pretty optimistic about that," Rivera said. "Jonathan did a little more moving around, so we're optimistic there. He took a step today, but we'll see."
Defensive tackle Dwan Edwards again missed practice with a wrist injury that sidelined him against Atlanta. Center Geoff Hangartner, who hurt his knee against Atlanta but returned to the game, sat out practice Wednesday with a foot injury after getting stepped on.
Linebacker Thomas Davis (knee) and wide receiver Louis Murphy (hamstring) also did not practice, but Rivera indicated it was to get them a little rest as much as anything.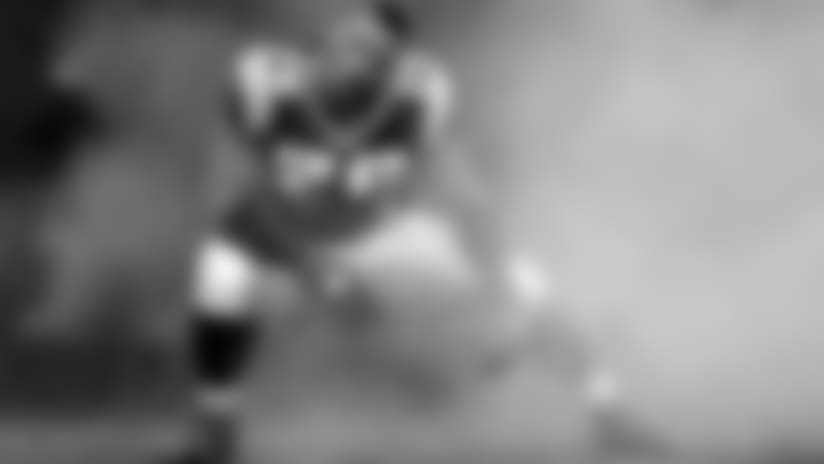 HARDY HAR HAR: Some Panthers players weren't too pleased with Falcons quarterback Matt Ryan's colorful request that they get off the Georgia Dome turf following Atlanta's last-second victory back in Week 4.
Panthers defensive tackle Greg Hardy, who voiced his determination to win the rematch and then backed up his words, echoed Ryan's words after the Panthers knocked off Atlanta on Sunday at Bank of America Stadium.
He just happened to direct them in the direction of Falcons kicker Matt Bryant, who was ready with a reply.
"I told him politely to remove himself from our facility because it was time to go, and he actually invited me to come watch him in January," Hardy said Wednesday. "It was a nice conversation."
Hardy, who made headlines before Sunday's game by saying he believed the Panthers were a better team than the Falcons, had little to say Wednesday about this week's opponent.
"Enough said. I'm done talking," Hardy said. "It's about action now. I'm just trying to get it done, get out on the practice field, get some quality plays in, head to San Diego and win the game."