CHARLOTTE – Of course Panthers special teams coordinator Richard Rodgers knows his son, also named Richard Rodgers, is a rookie tight end for the Packers.
But Panthers coaches and players have made sure to remind him during meetings and film sessions this week.
"All the guys make comments when he's on the screen. The defensive ends as a group, they've expressed some interest," Rodgers said with a smile. "It's good. It's healthy. They watch him and they see he can play. It'll be fun."
Head coach Ron Rivera said the coaching staff has looked to Rodgers for some insight on his son – a third-round draft choice who has recorded two catches for 52 yards.
"We've asked Richard what he thought so we know how to attack him," Rivera said – perhaps kidding, perhaps not. "He wants to beat him. But I know this much, Richard is very proud of his son.
"He is a solid young man."
Rodgers is excited for the special opportunity to see his son in uniform in person on Sunday. It will be a proud moment for the Rodgers family.
"I'll talk to him for a bit and then I'll let him go do his thing," Rodgers said. "And we'll see what happens."
WISCONSIN NATIVES: Linebacker A.J. Klein is from Appleton, Wis., and punter Brad Nortman is from Brookfield, Wis. Both are expecting a sizeable turnout of family and friends Sunday at Lambeau Field.
"A lot. There's going to be a lot," Klein said. "But I don't know how many are going to be wearing Panthers gear. They are all Packers fans – that's just the way it is."
Nortman, who attended the University of Wisconsin, is experiencing a similar dilemma of conflicted allegiances.
"I've been getting a lot of, 'Hope to see you punt a lot,'" Nortman said.
The bond Packers fans have with their team is apparently tough to break.
"People always ask me now, 'Are you still a Packer fan?'" Klein said. "I'm like, 'Why would I be a fan of another team I don't play for?' I'm 100 percent Carolina Panther."
Needless to say, Klein and Nortman hope to see a good smattering of blue and black in the crowd.
"I'll know who my true friends are," Klein said.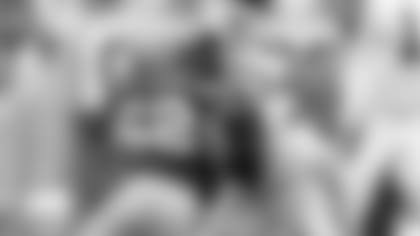 FAMILIAR RING TO BELL: Three seasons ago, in a Week 2 home game versus the Packers, rookie tackle Byron Bell made his first NFL start.
Bell, who will start when the Panthers visit Green Bay on Sunday, remembers that day like it was yesterday. In some ways, it's a microcosm of Bell's path from undrafted rookie to three-year starter at right tackle to first-year starting left tackle.
"This is the team I got my first career start against – on my father's birthday, which made it even more special," said Bell, whose father died when Bell was five years old. "I've come a long ways since then, with a lot of ups and downs, but I'm finally getting it. I'm embracing the challenge. I'm excited about going up there."
Bell recalls allowing Pro Bowl linebacker Clay Matthews to get a hit on then-rookie quarterback Cam Newton, then gaining some traction before giving up another hit.
"After that, I finally got it," Bell said. "We played pretty good."
Newton threw for a franchise-record 432 yards that day, but four Carolina turnovers helped the Packers, fresh off a Super Bowl victory, escape with a 30-23 victory.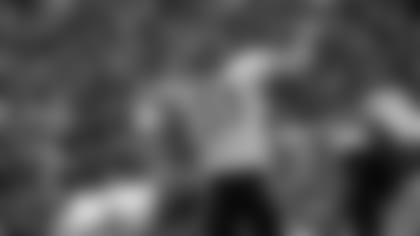 Ron Rivera in action during the Bears' 14-13 loss to the Packers at Lambeau Field in 1989.
FOND MEMORIES FOR RIVERA: Even though he played linebacker for the arch-rival Chicago Bears, Rivera said Lambeau Field was his favorite stadium to visit. That's not surprising considering Rivera's appreciation for the game's history.
"There is so much history and tradition. It's a great football atmosphere. I love the atmosphere," Rivera said. "They have a real neat hall of fame, which is kind of a neat thing to walk through."
The Green Bay hospitality also left an impression on Rivera.
"I can remember having been a player and losing a football game 14-13 to them, and still afterwards some of the fans came up and offered a beer and a brat," Rivera said. "That was pretty cool."
---
Senior writer Bryan Strickland contributed to this report.