CHARLOTTE – You don't have to be a captain to be a leader, but Panthers quarterback Cam Newton wants to be both.
And as he enters his third NFL season, Newton is aiming to prove he is ready to wear a "C."
"Team captain is up to your peers," Newton said. "That's a big responsibility on the field and off the field. Everybody around the league knows that when you're a team captain, that's not just a patch on your jersey. You're holding yourself to a higher standard.
"I'm going about it each and every day, trying to make that happen."
The Panthers typically have two offensive captains each season. Left tackle Jordan Gross and wide receiver Steve Smith, who have 22 years of NFL experience between them, have been selected each of the past three years.
---
ANYONE BUT LUKE: Newton said offseason training activities have been "very competitive," especially when the offense takes on the defense.
The competition is particularly fierce between two players – Newton (the 2011 NFL Offensive Rookie of the Year) and middle linebacker Luke Kuechly (the 2012 NFL Defensive Rookie of the Year).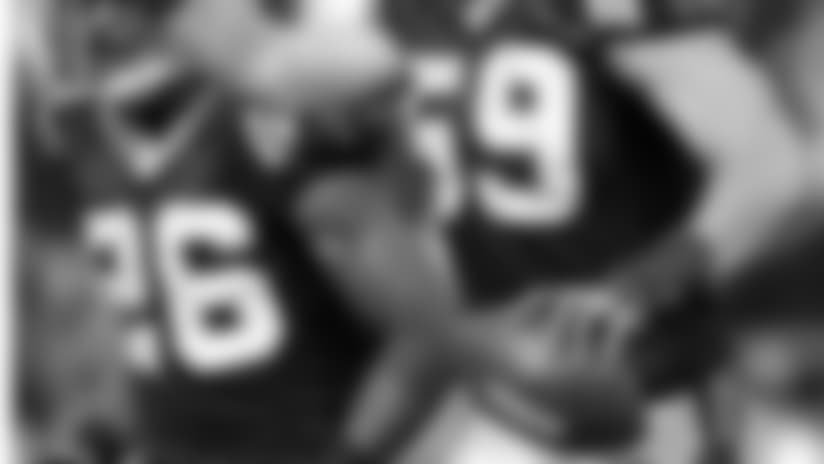 "Everything has already been said about Luke – I'm not going to just keep rubbing batter on the cake," Newton said. "He knows he's good. He knows what he can get away with. He's extremely humble, but it's an unspoken challenge for me not to throw a pick to him."
Newton continued and couldn't help but smile.
"It's just personal. We have our own way of communicating and challenging each other, and I just don't want to throw a pick to him. Anybody else. If I were going to throw an interception, it's not going to be in 59's hands."
When asked about the friendly competition with Newton, Kuechly cracked a smiled and added his take.
"It's just a competitive thing. I tell (Cam) to throw me a pass. If he throws me one, I'll leave (tight end) Greg (Olsen) open," Kuechly said. "It's just a fun back and forth."
Picking off Newton in practice? Sounds like icing on the cake for Kuechly.
And Newton knows it won't be so fun and friendly for opposing quarterbacks who have to deal with Kuechly during the regular season.
"(Luke) has so much control of that defense," Newton said. "I don't think he made a step, he made a leap this offseason. That's good for our team."
---
COMFORTABLE ON CAMPUS: Newton went back to Auburn this offseason to work toward completing his undergraduate degree. After leading the Tigers to a national championship in 2010, he doesn't have a hard time fitting in with classmates.
"When I go back to Auburn, it's not like I'm a stranger," Newton said. "I feel like I'm at home every single time I step on campus.
"I'm embraced with open arms, but those open arms can easily be a distraction. A person sees you in class and asks you for an autograph, and at the same time, I still had to turn in that eight-page paper that was due."
Newton said he has one more semester left to earn his degree.
---
NEWTON DROPS WEIGHT: Newton is a bit leaner this offseason after setting his sights on shedding a few pounds.
"It was something I wanted to get done this offseason," Newton said. "That was a personal goal for myself.
"It's just me challenging myself to have an edge going into the season."
Newton said he lost 12 pounds and now weighs 243 pounds… as of yesterday.
"But we are going to see what I weighed in today, because I had hot wings last night."
---
THIS IS GROSS: The laughs continued during Newton's press conference, thanks to a guest appearance by Gross, pictured above.
Newton was listening to a question when Gross videobombed the interview. Unsurprisingly, he had to ask that the question be repeated once Gross fled the scene.
---
PANTHERS MAKE ROSTER MOVE: The Panthers have signed offensive tackle Patrick Brown and have waived guard Robert Jones.
Brown (6-5, 310 pounds) spent the last four games of the 2012 season on the Miami Dolphins roster but did not play in any games.
He played in 16 games for the Minnesota Vikings in 2011 after having stints with the New York Jets, Miami Dolphins and Vikings in 2010. Originally signed as an undrafted rookie free agent from Central Florida by the Panthers in 2008, Brown appeared on the practice squad for the New Patriots and Vikings as a rookie.
Jones had been signed as an undrafted rookie free agent out of East Carolina following the 2013 NFL Draft.